Why I Am Bearish on Lucid Group (LCID Stock)
Investors rejected the company when it proposed a $2 billion senior convertible note debt offering.
---
Negative Headlines for Lucid
I've said from the start that I am skeptical of Lucid Group ($42.22|1.96%) even though electric vehicle investors were already touting it as a Tesla ($1049.61|1.75%) killer. Six months after it began to officially trade publicly on the NASDAQ exchange and little has changed for me. The company has been mired in negative headlines, aside from one of the only pieces of good news in December when it was added to the NASDAQ-100 index.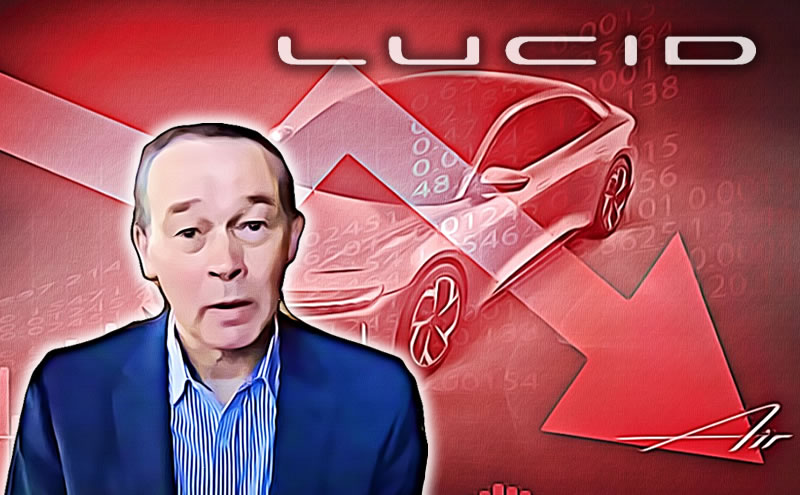 Investors rejected the company when it proposed a $2 billion senior convertible note debt offering, even though for early-stage high growth companies these capital raises are often a long-term positive. Next, Lucid has been under investigation from the SEC about its merger with Churchill Capital. This is one of the biggest red flags for the company considering the track record for electric vehicle makers that went public via a SPAC merger. Think Nikola (NASDAQ:NKLA), Lordstown (NASDAQ:RIDE), and Fisker (NYSE:FSR).
Expanding Lucid's Market
One major question I had for Lucid was just how large its TAM or total addressable market is. I'll tell you right now there is a reason why the Model 3 outsells any other EV in the world. Price matters when it comes to cars and there just are not that many people in the world that can afford to buy a $169,000 USD vehicle. Yes, Lucid could definitely move into a more mass market model like the Model 3, but how many years away is that?
Many people like to compare Lucid and Tesla in the early stages of their business. The one main difference is that when Tesla came to the market it was the first mover. Lucid faces growing competition from every automaker in the world. If electric vehicles are going to become the norm around the world, then I have my doubts that an uber-luxury brand will be the choice of lower income regions.
Lucid just announced it is going to expand into Europe this year, likely following in the footsteps of other EV makers by heading to Norway and Germany. In Norway the average annual salary is about 35,000 USD per year. Do we see consumers paying nearly five years of salary on a car? Especially when Norway already has Tesla and other major EV makers like Nio ($30.95|1.54%), Volkswagen, and BYD.
Lucid Stock Outlook 2022
It's not that I am bearish on Lucid as an investment. I think the stock can do reasonably well if Lucid hits its projected sales mark next year of $2.2 billion in revenue. Categorize this under "I'll believe it when I see it". In my opinion, don't just buy Lucid because the stock is cheap, because it could remain cheap for a while. Tesla is set to deliver well over 1 million vehicles next year, Nio has its eyes on the US and Europe, and major automakers like Ford ($25.19|0.68%) and Toyota are set to lock down the mass market EV sector. Where does Lucid fit in amongst these brands? Not in my stock portfolio, that's for sure!
---