Is Walt Disney a Buy After a Stellar Quarter?
Disney Joins the Layoff Parade.
---
Walt Disney Top Wall Street Estimates
What a difference a quarter can make under a new boss. Now, we can't attribute everything to returning CEO Bob Iger, but having him back in the corner office has certainly boosted the House that Mickey built. On Wednesday, Walt Disney (NYSE: DIS) reported its fiscal first-quarter earnings and topped Wall Street estimates on both the top and bottom lines.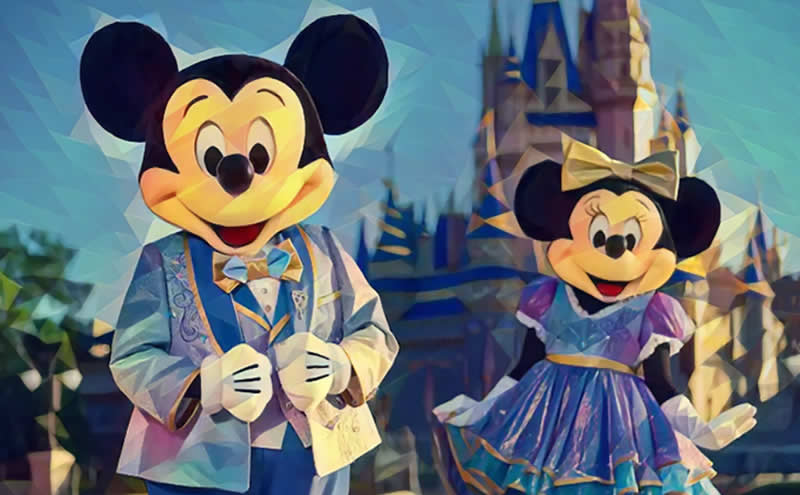 The numbers that stood out for Disney included better-than-expected Disney+ subscription numbers as the loss of users came in lighter than anticipated. Disney also beat on both earnings and revenue for the quarter, while its ever-important theme parks segment jumped by 21% on a year-over-year basis. I mentioned in my article last week that I am bullish on Disney because I believe that 2023 will be a return to the norm for theme park revenue.
Disney Joins the Layoff Parade
Another major announcement from Disney is that it is slashing 7,000 jobs and cutting costs in a major restructuring plan. As with other companies, the announcement of job cuts was met with positivity from Wall Street. Shares of Disney were up more than 5% in after-hours trading
The restructuring plan will see Disney divide itself into three distinct segments: ESPN, Entertainment, and Theme Parks. On top of this organizational shuffle, Disney will also be cutting up to $5.5 billion in costs. This opened the door for Iger to announce that the company will be seeking approval from the board of directors to reinstate the quarterly dividend in 2023.
Finally, Iger addressed the recent rumours of Disney spinning off its ESPN entity. Obviously, with the restructuring plan, Disney is planning on keeping ESPN in the fold. Iger confirmed this by stating that ESPN would be staying as a part of Disney for now and revealed that this decision was made even before his return in late 2022.
So Now What? Is Disney a Buy?
In retrospect, Disney was likely a screaming buy when it hit the mid $80's. I still think Disney is a great investment just because of how diversified its products are. There are some concerns that prospective investors will want to watch.
In the coming quarters, keep an eye on the trend of Disney losing Disney+ subscribers. The raising of the subscription price was anticipated to lose up to 3 million users. While that number ultimately came in lower-than-expected, we can expect more people to be cutting costs as a potential recession hits.
The $5.5 billion cost-cutting plan includes $3 billion from content that excludes sports. It could be that like Netflix (NASDAQ: NFLX) the quality and quantity of new content slow to a trickle. This could also lead to more losses in subscribership for Disney+.
Overall I think Walt Disney is a great company, particularly now that it is back in the hands of Bob Iger. The results speak for themselves and the re-issuance of the dividend adds a bit more incentive for loyal shareholders to hold the stock. This year could be a big one for Disney, but I firmly believe the stock ends the year higher than it is now.