Netflix Password Sharing: Why I like Disney Stock More for 2023
There has been a noticeable drop-off in the quality of Netflix originals on the platform.
---
Netflix Looks to Crack Down on Password Sharing
Remember when we all laughed at the things Netflix (NASDAQ: NFLX) was thinking about implementing? Advertising tiers and no password sharing? Well over the past few months, the company has aggressively rolled out some changes to its platform that many users are not happy about it.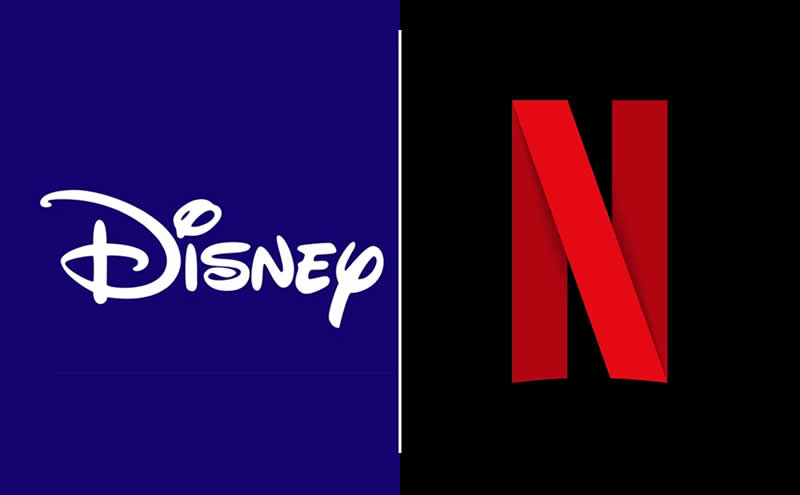 Earlier this week, Netflix accidentally posted rules about password sharing that were meant to only apply to Chile, Peru, and Costa Rica. The plan says that users must log in to their Netflix account and watch something on their home WiFi network every 31 days. Needless to say, people online were skeptical of the new idea. The addition of an ad-supported tier also raised the ire of users but Netflix reported a massive surge in new subscribers last quarter. We could see another influx when password sharing is also banned by the company.
So is this good for Netflix? Not so fast. There has been a noticeable drop-off in the quality of Netflix originals on the platform. As other networks put out their own streaming services, the non-original content from Netflix continues to dwindle. Yet the monthly cost of subscribing to Netflix continues to rise.
Why Disney is a Sleeping Giant
Walt Disney (NYSE: DIS) is reporting its earnings next week and after one of its worst quarters ever, the company effectively fired its CEO and brought back its previous CEO Bob Iger. Expect 2023 to be a year of transition for Disney as it continues to expand its theme parks and tries to build off of the release of the second Avatar movie at the end of 2022.
Its Disney+ streaming service surpassed Netflix last year in total subscribers and it also introduced an ad-supported tier. But the one thing Disney has going for it is a price that is nearly half of Netflix's now. Sure the content is geared toward children but Netflix is no longer the must-have streaming service that it used to be. With the release of Comcast's (NASDAQ: CMCSA) Peacock and HBO Max, consumers can theoretically bundle a couple of these together and still be cheaper than Netflix.
So while Disney is rebuilding its company following the change in the corner office, Netflix seems to be fumbling its opportunity to re-take the streaming industry lead.
Netflix or Disney?
Personally, I am wary of Netflix's upside potential. I just think Disney has so many different revenue streams that it can outperform Netflix in any medium. Disney's theme parks are something to watch in next week's earnings call. As Asia opens back up we have seen a massive spike in COVID-19 cases. I believe it will be a staggered return to normalcy for theme parks, especially when we consider the Asian Disneylands in Tokyo, Shanghai, and Hong Kong. Disney is such a big company that Iger's impact might not be immediate to shareholders. With a cheaper forward-looking price-to-earnings ratio and a price-to-sales ratio that is half of Netflix's, I like Disney as a buy-low stock to own for this year and beyond.