When Will Tesla Stop Dropping?
There may be no group of investors more quick to overreact than Tesla (NASDAQ:TSLA) shareholders.
---
It's not a bad thing per se, as it shows a shareholder group that is passionate about the company and truly believes in what they are invested in. But the recent downtrend for Tesla's stock has certainly put some investors on edge. Historically, pull backs in Tesla's stock to the extent of the one we are currently witnessing have occurred after massive bull runs. Despite seeing the stock drop by over 10% last month, shares are still up nearly 30% year to date which is still better than a lot of other growth stocks. General market weakness is also having an effect on Tesla, as the NASDAQ index has corrected by almost 5% during the past month.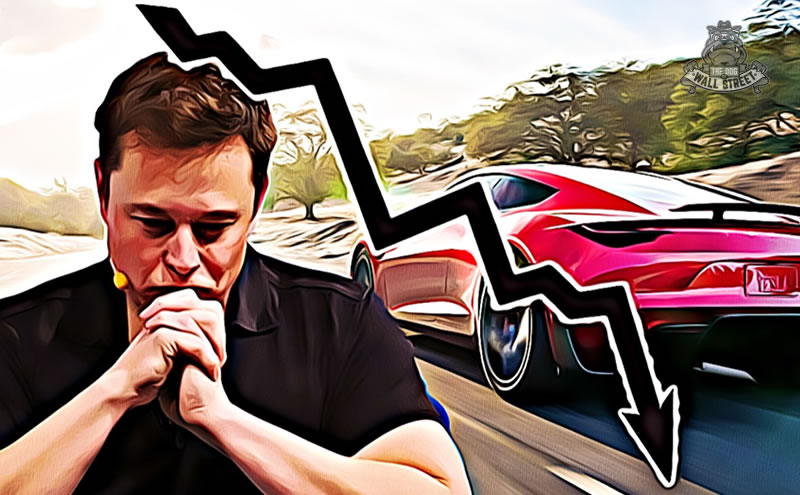 The EV Market is Getting Crowded
This goes without saying. The global EV market is set to explode and the major market share that Tesla currently owns might be in line to shrink. Most recently, Toyota announced it is officially throwing its hat into the EV sector with a major shift in its production. The Japanese automaker is dedicating over $35 billion USD to the cause and plans to roll out over 30 different electric models by 2030. The automotive giant has been widely criticized for not acting fast enough to electrify its fleet, but Toyota has silenced its critics with the industry changing announcement.
Toyota is also looking to enter the Chinese market in the short-term, which could have a larger effect on Tesla. The company is planning to partner with Chinese EV maker and Warren Buffett-backed BYD to sell economy level electric vehicles in China. Throw in added pressure from Volkswagen, which is rapidly expanding its EV footprint around the world, and Tesla could be ceding its role as industry leader sooner rather than later.
What are Tesla's Catalysts?
Do Tesla investors have much to look forward to from the company? The long-awaited Cybertruck has been delayed for over two years now and Elon Musk has provided no formal updates on the model. The Tesla Semi is rumored to be hitting the roads in 2022, but nothing official has come from Tesla in that regard either.
Later this month, the Berlin GigaFactory is set to open, which will take some of the production pressure off of the Shanghai facility. Berlin is likely to take over European production moving forward, as Tesla ramps up its presence there.
Then, there is the fair weather behavior of the CEO. I have written on Musk in the past and how ultimately his behavior may cause more damage to Tesla's stock. He is a certified genius and a visionary no doubt, but when he is bored and takes to social media, sometimes bad things happen to the stock. Musk is also in the middle of a selling spree, already ditching over $10 billion in Tesla stock in order to pay his taxes, or so he says.
Tesla seems to be in an interesting spot right now: Wall Street analysts love the stock but it continues to fall on future uncertainty. The current dip does seem like one worth taking advantage of with Tesla stock, as long as you are open-minded about a long-term horizon. I predict some volatility for Tesla over the next couple of years as other EV makers play catch up. There are younger companies like Lucid ($42.22|1.96%) and Rivian ($79.95|-0.45%) that will need time to scale up to ever challenge Tesla. But the bombshell from Toyota is something that needs to be on the radar of Tesla investors, and I'll be waiting to see what Tesla's next moves are.
---