3 Stocks That Need to Split
In commemoration of NVIDIA's (NASDAQ:NVDA) recent 4 for 1 stock split, it's time to scan the markets for some other candidates.
---
Last year, Apple (NASDAQ:AAPL) and Tesla (NASDAQ:TSLA) both executed stock splits and saw a tremendous bull run into the split date, as investors tried to get their hands on as many shares of these valuable companies as possible. But that's not really how it works, right?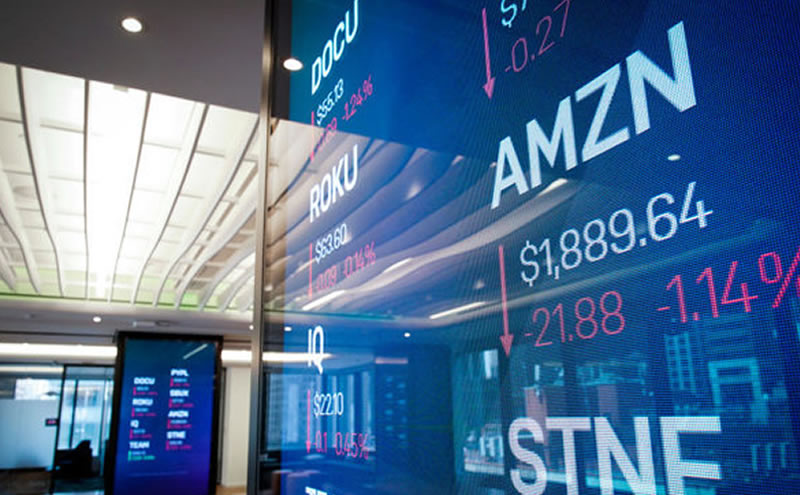 Mathematically speaking, a stock split does nothing to alter the value of a stock or company. As the saying goes: there are just more slices of the same pizza. But you also cannot deny the psychological impact a stock split has on the minds of investors, particularly retail investors. Aside from buying fractional shares, a high share price can be daunting and dissuade people from even trying to invest in the company. For advanced traders, a cheaper share price means you can buy more shares, which can come in handy if you like to make premiums by selling covered calls. No matter how you spin it, the markets get excited for stock splits, so let's take a look at three companies that are long overdue for one.

Amazon (NASDAQ:AMZN): This is probably the one stock that first pops in everyone's mind when we talk about stock splits. At its current price of just over $3,600.00 per share, Amazon is one of the most expensive stocks on the market. Many believed it was former CEO and current Executive Chairman Jeff Bezos who was against a stock split. This led to rumors that new CEO Andy Jassy would be more inclined to allow one. It seems as though Amazon is perfectly fine keeping its share price higher, so don't expect a stock split anytime soon.

Shopify (NYSE:SHOP): On the Toronto Stock Exchange, Shopify's Canadian stock just hit $2,000 CAD per share for the first time in its history. The U.S. version of the stock is just as pricey at almost $1,600 USD per share. Shopify was a wonderful story a few years ago when the stock was returning exponential gains to those who were lucky enough to get in early. Now, shares are trading at a premium, and with a relatively low share float of only 112 million, the company can execute a split without worrying about too much dilution. Will it happen? There's been no sign of it so far, and Shopify seems to be heading down the path of Amazon, where investors will always regret calling the stock too expensive.

MercadoLibre (NASDAQ:MELI): I could have gone with a stock like Alphabet (NASDAQ:GOOGL), but instead I chose MercadoLibre. Latin America's largest eCommerce and digital payments company, MercadoLibre has been a very popular stock that has provided investors with many multi-bagged returns. Why is MercadoLibre so expensive? First, it has an extremely low share float with only 49 million shares outstanding. Second, it may seem expensive, but with a market cap of nearly $80 billion, the stock trades at a very reasonable price to sales ratio of 16.9. This is incredibly low for a high growth stock, especially compared to peers like Sea Limited (NYSE:SEA) which trades at a multiple of 28, and the aforementioned Shopify which trades at a multiple of 57. I would love to see MercadoLibre split its stock, because I think the company can return to these levels again in the future, especially given the cheap multiples that it currently trades at.