Solar Stocks or EV Stocks? Which Am I Buying?
In a high-interest rate climate, both EV and solar stocks are underperforming, with major companies like Tesla and Enphase facing challenges, making neither an immediate attractive investment.
---
Solar Stocks vs EV Stocks: Which Should You Buy?
Let's talk about two industries that this recent correction has hammered. Yes, I understand stocks like Tesla (NASDAQ: TSLA) are still up considerably in 2023, but you know what I mean. As fun as it was to be a Tesla shareholder earlier in the year, it hasn't been fun lately. The only investors having less fun are those who invest in solar companies.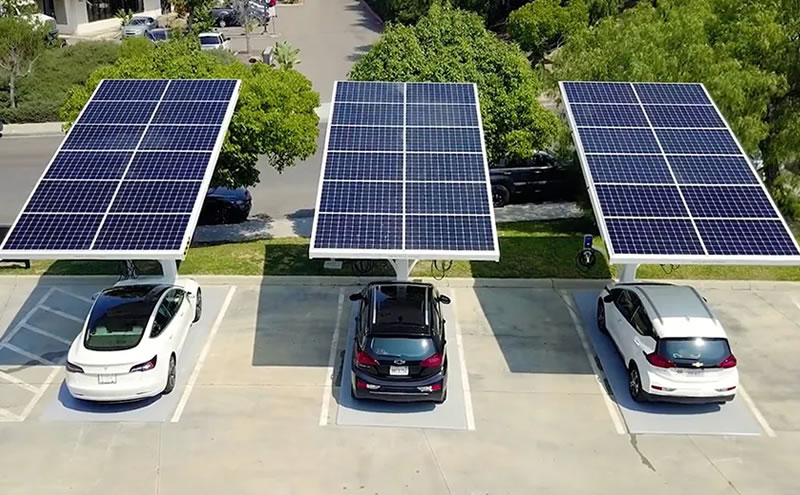 Why have both growth industries been hit hard? Well, we are still in a high-interest rate environment and that has just destroyed a consumer's ability to afford premium products like solar panels. Similarly, there aren't too many people buying luxury EVs either. But are interest rates the only thing causing these stocks to tank? Let's take a closer look.
Are EV Stocks Off Limits for Now?
When it comes to EV stocks, there isn't really much outside of Tesla. One company that has had some promise lately is Rivian (NASDAQ: RIVN). I'm sure you've all seen how many more Rivian vehicles are on the roads these days. Rivian has been the only other EV stock that investors have been interested in. Well, shares of Rivian are down by about 30% over the past month after the company announced a capital raise via a $1.5 billion convertible bond sale.
I always say that these capital raises are good things for the companies over the long run. In the short term, it certainly hurts shareholders and dilutes their equity in the company. If Rivian can put that money to good use and continue to expand its production, I think the stock will be just fine. In fact, if it continues to fall it might be worth scooping up a starter position here in the mid-teens.
So what about Tesla? I write about Tesla quite a bit and after that earnings call, I have little faith in the stock right now. It's clear that interest rates are killing its competitive advantage and forcing the company to lower prices. Luckily. Other companies are struggling even more so nobody has been able to take advantage. Until interest rates come back down and the economy is stronger, I don't think Tesla stock is going to return to all-time highs anytime soon.
What About Solar Stocks?
What a rough few weeks it's been for solar stocks. First, Solaredge (NASDAQ: SEDG) reported interim results that were way below expectations. Then earlier this week Enphase (NASDAQ: ENPH) missed estimates on its earnings call too. Enphase fell by more than 15% this week and has dropped by more than 31% over the past month.
Would I invest in solar stocks? Not right now. I think there will come a time when these stocks are trading at attractive prices. The forward-looking P/E is now just 14 and the price-to-sales ratio is down to 4.4 Not the cheapest stock, but it was more than double the price it is now just a month or two ago. One day these stocks will be cheap enough to buy, but that day is not today!