Rivian Drives Past Obstacles, Accelerates Production
Rivian's impressive strides in production, overcoming supply chain challenges and expanding into new markets, position them as a frontrunner in the electric vehicle industry.
---
The automotive industry has long been a battleground where only the strongest and most adaptable players survive. In the midst of this fierce competition, one company has managed to navigate the complexities of production and emerge as a promising force. Rivian (NASDAQ: RIVN), the electric vehicle (EV) manufacturer, experienced a pivotal turning point in the last quarter. Their impressive strides in production have shed light on their ability to overcome supply chain obstacles and set a course for success.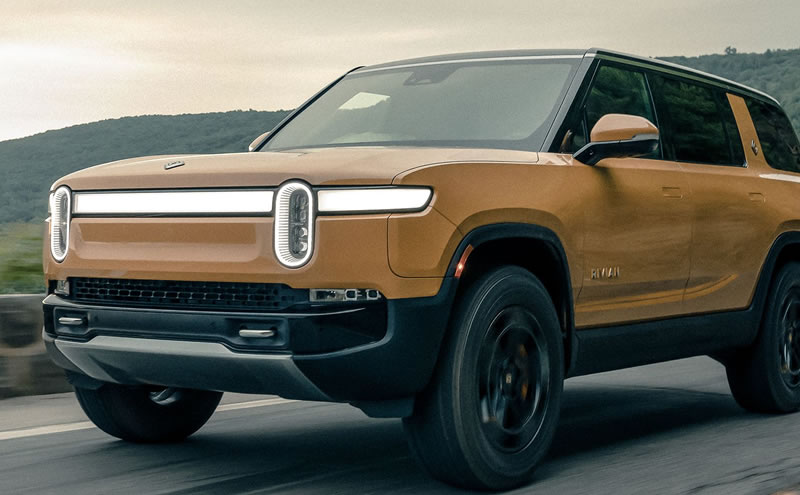 The Complex Road to Production
Embarking on the journey of vehicle production is no small feat. For Rivian, this venture began 18 months ago with the simultaneous launch of three different products: the truck, the SUV, and the commercial van. This ambitious endeavor presented an intricate web of challenges, exacerbated by the complexities of a global supply chain. Unfortunately, the initial phase was marred by shortages, hindering the company's ability to meet production targets. However, the tides have shifted in the second quarter, as the supply chain began operating in a healthy and efficient manner.
Navigating the Supply Chain Maze
Picture this: a recent board meeting at Rivian unveiled a remarkable sight—no red marks on the supply chain slide. This milestone signifies a significant achievement for the company, as their supply chain is now seamlessly aligned with their production requirements. The newfound visibility and confidence in the supply chain has provided Rivian with a level of predictability they previously lacked during their first year. Consequently, they can now confidently state their production output on a weekly, daily, and monthly basis.
The Power of Prudence
Some may question why Rivian refrained from raising their guidance despite their plant's capability of building more than 50,000 units. The answer lies in the company's philosophy of underpromising and overdelivering. Rather than succumbing to the temptation of ambitious projections, Rivian chooses a prudent approach to protect against unforeseen variables that may still arise within the system. By tempering expectations, they ensure they can exceed their targets and maintain investor confidence.
Accelerating Beyond Borders
In recent news, Rivian has taken a significant step by venturing outside the United States. A select number of Amazon's electric delivery vans, manufactured by Rivian (NASDAQ: RIVN), are now being shipped to Europe, starting with Germany. This milestone not only signifies the expansion of Rivian's production into new markets but also marks the establishment of supporting infrastructure, including parts distribution capabilities and service centers. The EV program is set to revolutionize the European market, offering highly predictable service and delivery intervals.
Consumer Focus for Future Growth
When considering the overall business landscape, Rivian's commercial vans account for approximately 20% of their total production for the year. However, as they look to the future, the consumer side of their business is poised for exponential growth. Rivian's upcoming R2 platform, accompanied by next-generation products like the R2, promises increased volume, lower price points, and access to a much larger and expanding market. With these advancements, the consumer segment is set to surpass the commercial side, cementing Rivian's position as a leader in the EV revolution.
Conclusion
Rivian's journey from inception to becoming a formidable force in the automotive industry has been nothing short of extraordinary. The last quarter showcased their unwavering determination to overcome supply chain challenges and streamline their production process. With the supply chain now running smoothly, Rivian's ability to predict and meet production targets has greatly enhanced their overall business outlook. As they expand their reach into international markets and bolster their consumer product lineup, Rivian's path to success seems not only assured but also electrifying. The road ahead is paved with innovation, sustainable growth, and a revolution in the electric vehicle landscape. Rivian's commitment to delivering high-quality, eco-friendly vehicles, coupled with their strategic expansion plans, positions them as a driving force in the transition towards a greener future. With each milestone achieved, Rivian accelerates closer to their vision of transforming transportation and inspiring a new era of mobility. As they continue to push boundaries and challenge industry norms, Rivian's journey is a testament to the power of innovation and the limitless possibilities of electric mobility. The road ahead is filled with excitement and anticipation as Rivian paves the way for a sustainable and electrifying tomorrow.