Is Rivian a Buy?
If anyone tells you that IPOs are mini bubbles and volatile to invest in, you should probably believe them.
---
Exhibit A is the latest entry into the electric vehicle sector, Rivian (NASDAQ:RIVN). In just over a week of trading on the public markets, the company has surged to being the second most valuable automaker in the United States after Tesla (NASDAQ:TSLA) and the third most valuable automaker in the world. Oh, did I mention Rivian has zero revenues as of today?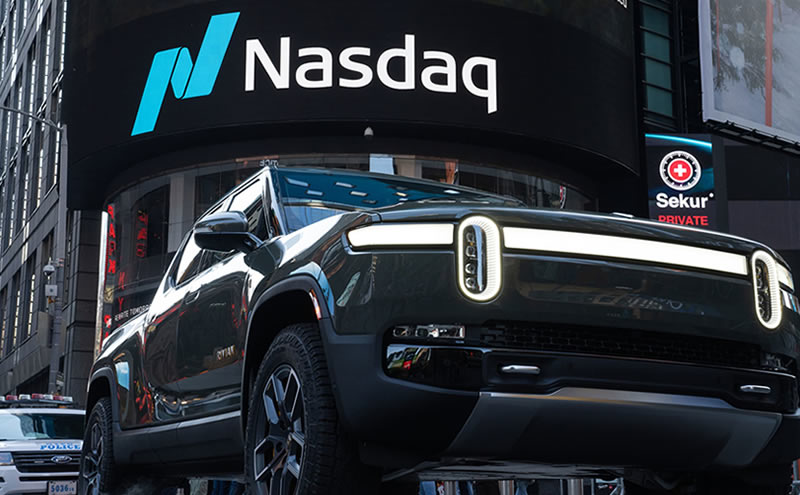 Without selling a single vehicle, Rivian is valued more than Ford (NYSE:F) and General Motors (NYSE:GM). These are two iconic automakers that have already started selling their own electric vehicles. It's not just Rivian that is surpassing these legacy companies. Another red-hot stock that I have written about numerous times before, Lucid Group (NASDAQ:LCID) has been climbing alongside Rivian. Lucid now has a market cap of $90 billion and the company will only have delivered about 500 vehicles by the end of this year.
So what gives? I can understand growth companies that aren't yet profitable because they trade at forward looking multiples. The market is anticipating that the company will continue its path to profitability within a few years, so investors are paying for that valuation in today's stock price. Sure, I don't love that concept, but it makes sense. Rivian is at least manufacturing vehicles and has an agreement in place with Amazon (NASDAQ:AMZN) to build a fleet of electric delivery trucks for the eCommerce giant. Amazon also owns a 20% stake in Rivian, and Ford owns a 12% stake.
Another interesting story that spun out of Rivian's torrid first couple of weeks on the market, is that despite the ownership stake, Rivian will no longer be developing electric vehicles with Ford. Much has changed since the original investment from Ford, and at this point the automaker firmly believes that it does not have much to gain from developing these vehicles with Rivian. CEO Jim Farley stated that Ford is more interested in building its own vehicles.
So that brings us back to why Rivian is valued the way that it is. There is an incredible amount of general bullishness surrounding the electric vehicle sector right now. Numerous analysts have upgraded Tesla's stock in recent months, and electric vehicle deliveries continue to grow each month in both of the key markets of the US and China. Shares of Tesla are up over 31% during the past month, and shares of Lucid are up a staggering 127% during that same time.
Is this a bubble? Yes and no. I've talked numerous times about how bullish I am on electric vehicles, and even I cannot believe the roll that both Lucid and Rivian are on right now. I sat the Rivian IPO out, and to be fair the stock did fall back down to Earth after a few days. If you are bullish on the EV sector moving forward, and you should be, then Rivian and Lucid should absolutely be on your radar. But as with most other stocks, wait for the hype to die down. Be fearful when others are greedy, so at this stage, I am not interested in either Lucid or Rivian's stock.