Is Rivian a Better Long-Term Investment Than Tesla?
What can Rivian do to make it a better investment from this point forward?
---
Is Rivian a Better Long-Term Investment Than Tesla?
For a lot of investors, there is no alternative to Tesla ($235.58|-1.36%). Many believe that it will one day be the most valuable company in the world by a wide margin. Interestingly enough, there is also a large group of investors that think Tesla is way overpriced and should be trading for much lower than it is now. As with most things, the truth likely lies somewhere in the middle of the extreme bullish and bearish arguments.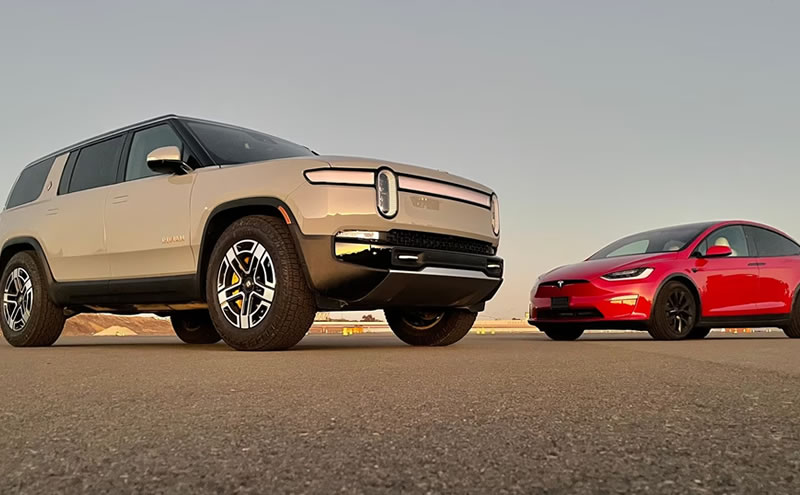 But until now, there hasn't been much of a challenge for Tesla. Legacy automakers like Ford (NYSE: F) and General Motors (NYSE: GM) have some EV offerings but so far have not even put a dent into Tesla's demand. Chinese EV makers like BYD (OTC: BYDDY) have shown promise in China, but lack the global dominance that Tesla possesses. Toyota and Volkswagen could be a threat but both brands are clearly not as adept at the EV industry as they were with ICE vehicles.
One name stands out though as another pure-play EV stock: Rivian (NASDAQ: RIVN). Ignore the massive IPO flop that Rivian was. The stock is down by about 80% from those levels, but so far in 2023, the company has rewarded its shareholders. We are now more than double its all-time low price and significant growth for the company's outputs this year has been the main catalyst.
Rivian: Can it Overtake Tesla?
To be honest, the answer is probably not. The two companies are just at different points in their busines lives. Tesla is established and has global manufacturing and production networks as well as the world's largest charging network. It also has multiple models including the Model 3 and Modely Y which are easily the two best-selling EVs in the world.
So what can Rivian do to make it a better investment from this point forward? In the second quarter, Rivian entered hyper-growth mode. Its revenues soared by more than 200% on a year-over-year basis and the company is anticipating delivering more than 52,000 vehicles this year. Further to this, Rivian is also seeing its losses decline and it is anticipated that the company will hit a positive growth margin by the end of 2024. Remember when Tesla wasn't profitable for all those years, and then suddenly it was? The same explosion could be in the forecast for Rivian's stock.
This is a long-term thesis though. Rivian needs to enter the market for an entry-level EV, not just its high-end trucks and SUVs. Something that can take on the likes of the Model 3 and any entry-level EVs that brands like Toyota is building. The price-to-sales ratio for Rivian is currently at about 6.5 which is well lower than Tesla's which is over 9. I get it, we've seen this story before from EV makers who have tried to challenge Tesla. I'm not saying that Rivian can dethrone Tesla, but I think there is room for more than one winner in this industry. From here, Rivian's stock could certainly outperform Tesla's if the company continues to execute on its growth trajectory.