2 Stocks for a Volatile September
Here are two stocks to buy on some turbulent September trading.
---
2 Stocks to Buy in a Volatile September
By now you've all seen the charts: September is the worst month of the year for the markets. Does that mean the markets are going to be volatile over the next month? History is definitely on its side. But that doesn't mean we can't find any stocks to target. In fact, most experienced traders will tell you that volatile markets are the best for trading. So even though these two stocks could definitely go against us, here are two I have my eyes on for some turbulent September trading.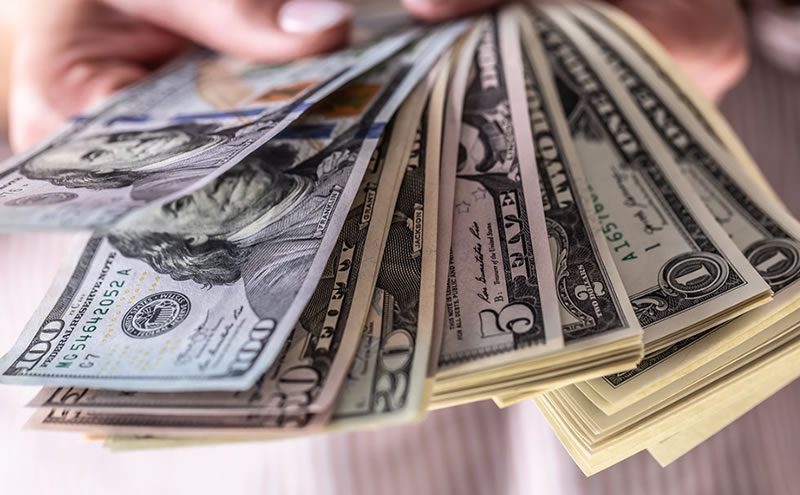 Rivian ($22.4|-1.50%)
I've written about Rivian before and I am fairly bullish on this company for the long term. Although I don't think the company is anywhere near challenging Tesla ($262.59|-1.47%) just yet, I also believe that the EV industry will produce multiple winners. Rivian seems to have some of these things figured out and most major cities are starting to be overrun by their vehicles.
So why do I like Rivian as a stock to trade? Well, it had a great previous quarter which saw the stock make a jump higher. Since then, shares have re-traced and have filled the post-earnings gap. In fact, it is the opposite type of price action you would expect to see from a company that just outperformed for the quarter. Traders will know that this is actually quite normal for stocks and that a strong pullback and re-test is a bullish indicator for the stock. Now we want to see follow-through from Rivian and a continued upward trend. At these prices, I don't mind grabbing a small position for the future. In fact, if we do continue with this bullish market for growth stocks, I can see this stock really exploding into 2024 and 2025. We might be looking back a couple of years from now and laughing at Rivian's share price.
Alphabet ($133.74|-3.12%)
Alphabet has really proven that it should be mentioned among the global AI leaders and yet it is still overlooked. While everyone is enamoured with the likes of Microsoft (NASDAQ: MSFT) and NVIDIA ($422.39|-2.94%), Alphabet has quietly been building its AI offerings. Most people will only remember the issues that arose during the first public demo of Google Bard. But since then, Alphabet has been building its DeepMind services and has even added AI to its Google Workspace platform. This app has 3 billion active users and is the world's most popular productivity software.
Of all of the mega-cap tech stocks I think Alphabet still has room to run. It hasn't had the year that NVIDIA or Meta Platforms (NASDAQ: META) has had, but it continues to trade mostly in a tight range. Is Alphabet ready to break out? Possibly. Next week we get earnings from a number of companies that Google is working with including Asana (NYSE: ASAN) and C3.AI (NYSE: AI), so we could get another wave of positive AI sentiment with Google's name attached. The management team has had its issues in the past, but I think Alphabet is positioned to be one of the top AI leaders for decades to come.