Nio's Bold Move and is Rivian Near a Buy Point?
Nio has struggled with the ongoing chip shortage throughout the pandemic.
---
Nio makes a Bold Move
Shares of Chinese EV maker Nio (NYSE:NIO) were trading lower this week, but that likely had more to do with ongoing market weakness than anything. On Thursday, the company announced that long-time head of autonomous driving, Zhang Jianyong, would be leaving Nio to pursue starting his own chip company. While the reaction from investors was negative, CEO William Li has already expressed interest in investing in the new project and potentially even being a customer. Nio has struggled with the ongoing chip shortage throughout the pandemic.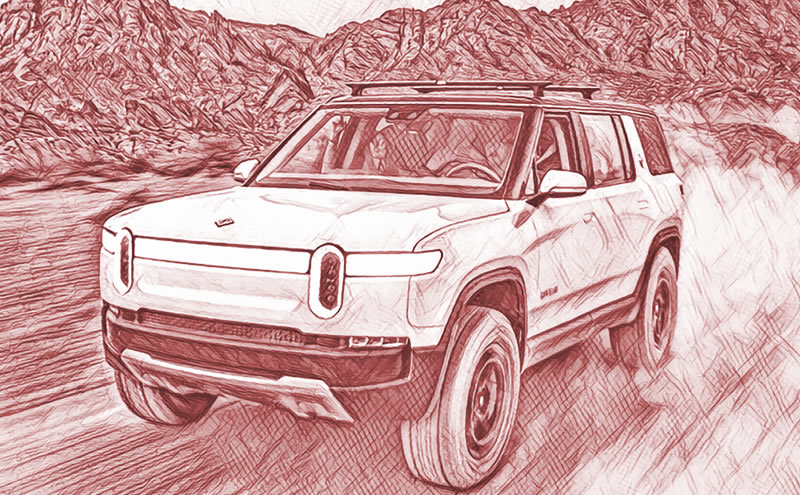 But I think a bolder strategy from the company came earlier in the week. Nio announced that it would be willing to share (read as sell) its battery swap technology to other EV makers around the world. It's an interesting move and one that removes some of Nio's competitive advantage over its rivals. But, similar to how Tesla (NASDAQ:TSLA) is opening up its supercharger network to rivals, the end goal is to grow the EV sector and help the environment by reducing our reliance on fossil fuels.
The move comes as Nio continues to expand into other markets including Germany and other countries in Europe, as well as the US. This could be a sign that Nio admits tackling the EV sector in the US could be difficult, given Tesla's dominance. If Nio were able to focus on building battery swap stations around the world, it could be an incredible source of revenue in the future. Investors did not react to the move by Nio with the same enthusiasm that I did. Week after week I reiterate that Nio is trading at a discount right now, and this announcement from the company proves its continuing to work towards a future of optionality.
Rivian, Still not a Buy for me
Sorry Rivian (NASDAQ:RIVN) fans, I'm still not buying. Earlier this week the company disclosed that it had produced 2,553 vehicles in the first quarter. It also said it believes it is on track to meet its revised production numbers of 25,000 for the year. If this is true, Rivian has only made 10% of its total production in 25% of the year. Before you comment on production scaling, I get it. As Rivian improves its efficiency, we'll likely see an increase in production towards the end of the year. But this is also a company that has already reduced this number once due to supply chain issues. Well, unless these supply chain issues and the global chip shortage are going away in the next few months, I still don't like Rivian's chances of hitting its target.
I completely understand why investors like Rivian. In fact, I think I understand this more than why investors like Lucid (NASDAQ:LCID). But given the recent corrections, Rivian and Lucid now have similar market caps. If I'm taking one company from this point, I'm taking Rivian without blinking an eye. It still has the deep pockets of Amazon (NASDAQ:AMZN) to back them, and eventually, it will have its second production facility in Georgia. If you are a super long-term investor, then maybe you like Rivian at these levels. I actually don't think Rivian will rise much this year, so you might be okay until next year if you want to invest in it. Personally, I'd hold off anyways to see how the company's production improves this year. I'm still taking Rivian over Lucid, but in all honesty, that isn't saying much.