2 Earnings Reports I'm Watching This Quarter
While basically every company is set to report over the next couple of months, here's two I am watching closely.
---
Well that was fast! Earnings season is upon us yet again and the biggest US banks are kicking things off this week as usual. With growing unrest in the US economy along with rising inflation and interest rates. Needless to say, it is a volatile time in the US markets. Nothing says volatility like earnings season, where stocks go up on bad reports and down on good ones. While basically every company is set to report over the next couple of months, here's two I am watching closely in earnings season!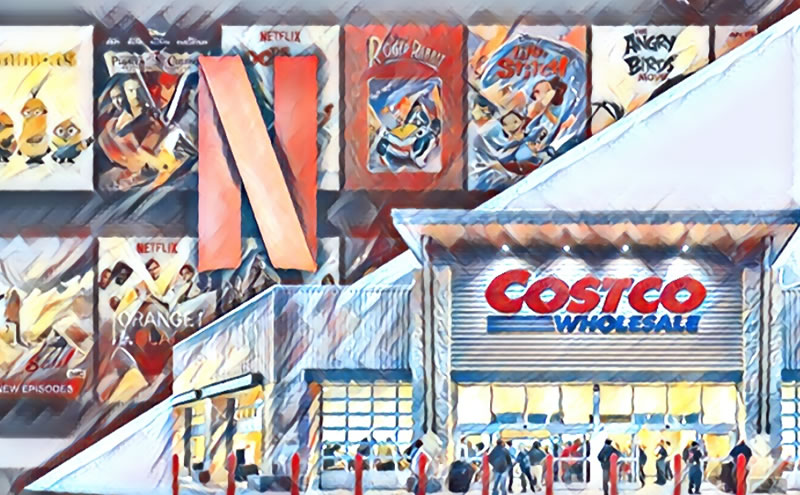 Netflix (NASDAQ:NFLX)
Netflix is always a company that reports early in earnings season and in a way it sets the market for big tech companies. It''s been an interesting pandemic for Netflix which saw a massive influx of subscribers at the start, but saw a lagging year in 2021 as year over year comparisons proved impossible to beat. Subscriber growth will once again be the key metric for Netflix as we approach what looks to be the end days of the global pandemic. If people aren't stuck in their homes watching television all day, can Netflix continue to see its business grow?
The wildcard will be the announcement last week that Netflix was once again raising its subscription prices. In the US, the basic package rose to $9.99, the standard package rose to $15.49, and the premium package rose to $19.99. It's difficult to determine whether or not this might deter some subscribers from re-subscribing to Netflix this year. With growing competition from Disney + (NYSE:DIS), Amazon Prime (NASDAQ:AMZN), and HBO Max, just to name a few, Netflix is seeing its first mover advantage slowly erode with each passing year.
Did Netflix raise its prices as a distraction from its upcoming earnings? Or to supplement a good report? Investors will likely wait to hear what Netflix has to say about its subscriber growth last quarter before determining if a rise in subscription price will be a long-term benefit or if it means we are likely to see a dip in new users in subsequent quarters.
Costco (NASDAQ:COST)
Why Costco? The company is a great barometer for the economy and consumer confidence in my opinion. It also sets the stage for the retail industry, alongside other companies like WalMart (NYSE:WMT) and Home Depot (NYSE:HD). Costco gained 51% in 2021 and upped its market cap to a hefty $225 billion. Some analysts have said that it is Costco and not WalMart who is the biggest threat to Amazon over the long-term.
At this earnings call I'll be listening for a couple of things. First, if management anticipates less stockpiling and a slight hit to revenues as the pandemic comes to an end. Next, and most importantly, I want to see management commit to a redesign and rebuild of the eCommerce site. If Costco can ever figure out how to scale the Costco.com side of its business, then maybe Amazon is the target it should have in its crosshairs.