3 Under the Radar Crypto Plays
Let's take a look at a couple companies that are right in the thick of the Bitcoin industry.
---
There is no investment hotter than Bitcoin right now as the digital currency continues to hit new all-time highs nearly every week. It recently reached the $50,000 price point and shows no real signs of slowing down. But many investors are unsure or hesitant in putting their money behind the cryptocurrency and are trying to find ways of investing in the Bitcoin craze through the stock market. Many of these companies are Bitcoin miners, so whatever they can mine from the blockchain, they store and hold as the value of Bitcoin rises. Obviously this can lead to volatility in the company's capital reserves, as well as have a direct impact on the price of the stock. Let's take a look at a couple companies that are right in the thick of the Bitcoin industry.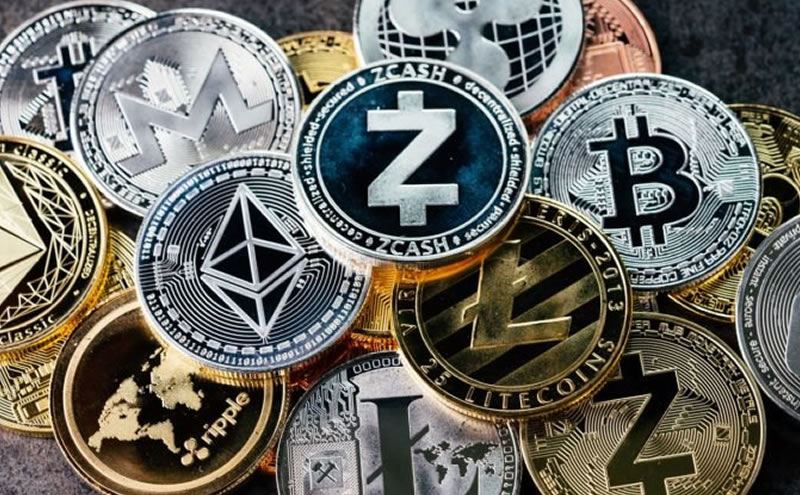 HIVE Blockchain Technologies (OTC:HVBTF): A Canadian Bitcoin and Ethereum miner that is based in Vancouver, HIVE has one of the lower valuations so far as it trades on the OTC market in America and the TSXVenture exchange in Canada. But for a micro-cap stock it has surged to have a market cap of over $2 billion recently, and is primed to continue to capitalize on the rising price of cryptocurrencies. It's nice to see that HIVE is involved in Ethereum as well which means it is a little more diversified than companies that solely mine Bitcoin. HIVE has recently expanded its mining infrastructure in countries such as Sweden and Iceland, which put an emphasis on clean and renewable energy outputs.
Ebang International Holdings Inc. (NASDAQ:EBON): This is a China based Bitcoin miner which has recently announced that it plans to launch its Bitcoin mining business as well as making investments into data centers to support further Bitcoin mining potential. This is combined with their existing business of manufacturing and selling Bitcoin mining machines, and you can quickly see how Ebang is setting itself up for multiple revenue streams to capitalize on the cryptocurrency craze. Ebang now has a $1.45 billion market cap, but rapid growth could be in store for the Hangzhou based firm.
Hut 8 Mining Corp (TSE:HUT): Another Canadian Bitcoin mining play, Hut 8 may be positioned as one of the most promising miners for the future. Since Hut 8 and HIVE trade on the Canadian exchanges, they have not yet received the fanfare that other companies like Riot (NASDAQ:RIOT) or Mara (NASDAQ:MARA) have seen recently. Hut 8 recently announced it has accumulated an impressive 3,012 Bitcoins valued at nearly $186 million in total, and yet Hut 8 has the smallest market cap of all three of these companies.
Each company here has a relatively small valuation compared to some of the more prominent American miners, but may have more room to run as some of the companies, like Riot, have already hit astronomical price levels. Crypto stocks are inherently risky, but if investors are looking to get in without paying a fortune for stocks that have already run up, these three provide some potential value in a market that could continue to reach new highs.