Will These 2 Sub-$20 EV Stocks Rebound in 2023?
I have written a lot about Tesla and Nio in the past, so in this article, I'll touch on two other EV makers that have caused some sleepless nights for investors.
---
Can These 2 Sub-$20 EV Makers Rebound?
Recently I have been writing about how difficult electric vehicle investors have had it this year. Many of us invested in the likes of Tesla ($235.58|-1.36%) and Nio (NYSE: NIO) over the past few years and were enjoying the inflated returns. But now, as 2022 draws to a close, these two stocks and many other EV makers find themselves trading at multi-year lows. Some people have even suggested that not all of these EV makers will make it through this looming recession.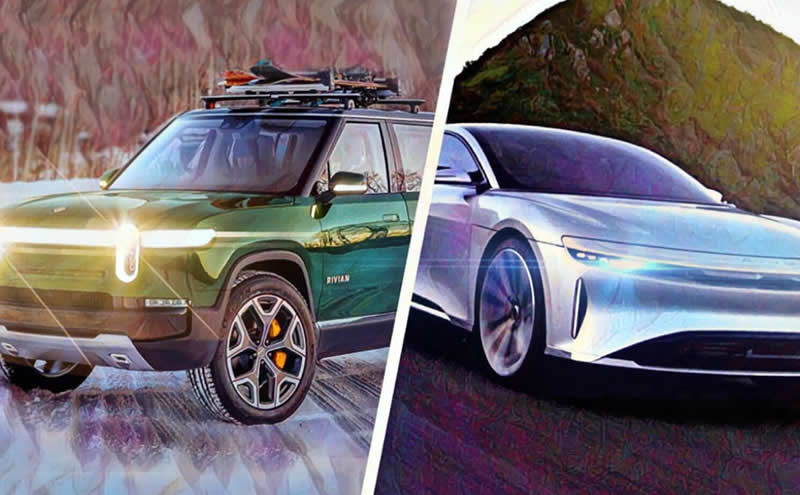 All of this is despite the fact that electric vehicles continue to chip away at the market share of global auto sales. Companies like Tesla are producing more cars than ever and these brands continued to expand into new markets. I have written a lot about Tesla and Nio in the past, so in this article, I'll touch on two other EV makers that have caused some sleepless nights for investors.
Lucid (NASDAQ: LCID)
Remember in early 2021 when shares of Lucid's SPAC stock CCIV hit an all-time high price of nearly $65.00 per share? Missing out on selling at the top becomes even more glaring with each passing day. After the SPAC merger was completed, Lucid enjoyed months of selling for just below $30.00. Now, the stock has followed its other SPAC brethren down to lowly single-digit prices.
Of all of the new EV makers, I was always the most skeptical of Lucid. How many Lucid Air sedans have you seen on the road? Not a lot would be my guess. In terms of its business, Lucid has some investments from some mighty deep pockets in Saudi Arabia, but the Sovereign Wealth Fund does not have any control over consumers not wanting to buy Lucid's cars. Combined with the fact that we are likely heading into a recession and I just don't see people shelling out $100,000.00 for a new car. Will Lucid be around five or even ten years from now? Probably. As I said, its major stakeholders have very deep pockets. My bet is it looks a lot different from the company it is now so for me, the stock is a stay away at all costs.
Rivian (NASDAQ: RIVN)
We haven't heard a lot out of Rivian over the past few months and maybe that is a good thing. The company was plagued with negative headlines in the first few months of its being a publicly traded company. Earlier this week shares hit an all-time low price of $18.52 per share as the company continues to battle rising costs and a decline in consumer demand. Like Lucid, Rivian's average vehicle cost sits at above $80,000 which just isn't consumer-friendly in this current economic environment.
It doesn't help that Tesla also lowered the prices for its vehicles in Canada, the US, Mexico, and China. It could mean that Tesla is anticipating a downturn in demand for new electric vehicles this year. Given Tesla's influence over the broader EV sector, it isn't surprising that other EV makers' stocks are falling alongside the EV leader. I have more faith in Rivian than Lucid for the future due to its commercial electric van segment that has customers like Amazon ($144.84|-1.49%). Still, I'll take my chances and see how far this stock keeps falling, especially until the situation in the economy improves.