Have Apes Turned on GameStop?
Is GameStop Stock Doomed?
---
Has the Meme Stock Saga Hit a Turning Point?
On Friday, when the entire stock market was tanking, somehow Bed Bath and Beyond (NASDAQ:BBBY) was still making gains. Something has changed in the meme stock sector, and I believe it happened when GameStop (NYSE:GME) Chairman Ryan Cohen sold his stake in Bed Bath and Beyond in the middle of a short squeeze.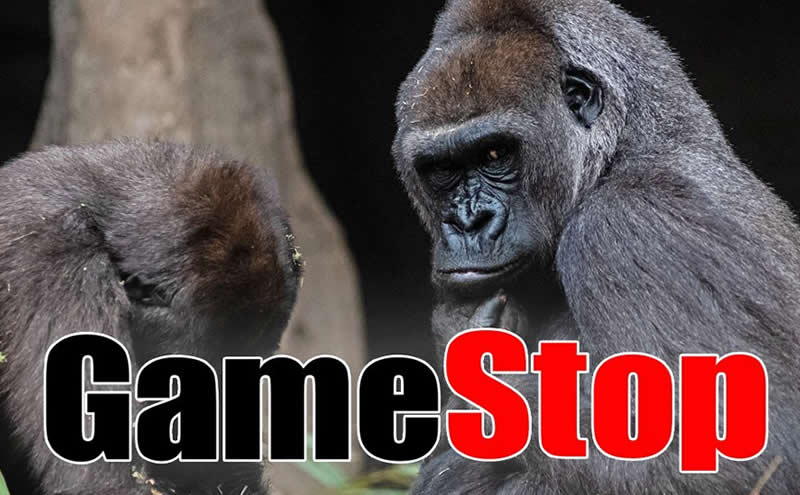 If you've been following the meme stock saga, you'll know by now that this is considered blasphemy. Having diamond hands is a major part of being an Ape, and Cohen was someone that the entire community looked up to. Some considered him a legend on Reddit boards and on Twitter. But now? Cohen blindsided retail traders with one of the toughest rug pulls we've ever seen.
Is GameStop Stock Doomed?
Could it be that the retail traders are taking out their frustrations on their beloved GameStop? Shares of GME and AMC (NYSE:AMC) have tumbled since Cohen sold his stake in BBBY. Meanwhile, Bed Bath and Beyond has continued to rise. There are some nuances here. Bed Bath and Beyond announced a new loan plan for $375 million and is announcing a strategic update next week. Some believe it could be cutting ties with its subsidiary Buybuy Baby, which has been valued for as much as $1 billion in the past.
Take a quick scan of Reddit forums and you'll see how quickly the Apes have turned on Cohen. Is it actually possible we see a spite sale of GameStop stock and a further squeeze of Bed Bath and Beyond? Anything is possible in this industry and from the looks of it, Apes are quickly turning their backs on GameStop.
Shares of GME were down by about 10% this week and are clinging to the $30 support level. If that breaks, then the 52-week low price of $19 is back within range. Meanwhile, AMC is having all sorts of problems with its recently released preferred shares Ape (NYSE:APE). Some are calling for dilution and some are calling for performing an arbitrage between the two assets. Either way, AMC is having its own issues and that also includes a slow summer box office season.
Should You Invest in Bed Bath and Beyond (BBBY)?
I would pump the brakes on that. The company is still in financial distress and we'll really need to get a sense of a turnaround at next week's meeting. But in the same breath, I can also say that I wouldn't touch GameStop with a ten foot pole right now. We've seen how slippery the slope is for meme stocks and GameStop is currently in a steep downturn. Given the ire of retail traders right now, I wouldn't be surprised to see continued selling pressure on GameStop's stock. Perhaps it is a lesson that Ryan Cohen has to learn: don't ever cross the Apes.