GameStop Stock Split: A Net Positive for the Company
I've been critical about GameStop in the past and for good reason.
---
GameStop is Splitting its Stock
Nothing gets retail investors buzzing like a stock split! It's a phenomenon that we just don't see as often these days. But after tech giants Alphabet (NASDAQ:GOOGL) and Amazon (NASDAQ:AMZN) announced their 20 for 1 stock splits earlier this year, and news of another Tesla (NASDAQ:TSLA) stock split in the works, investors were already buzzing. Now, one of the most popular retail stocks in history, GameStop (NYSE:GME), is announcing a stock split of their own.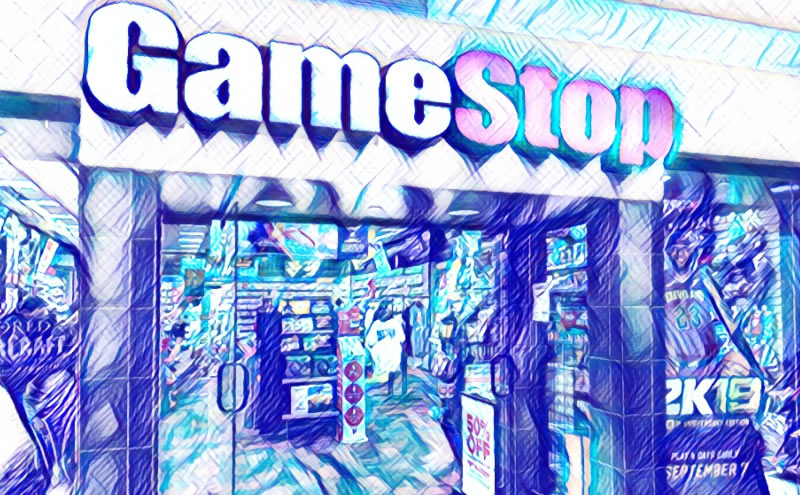 I've been critical about GameStop in the past and for good reason. Even the most ardent ape can't deny that the company is not trading according to its fundamentals. The business is fine, but not spectacular and its recent foray into the NFT space is interesting, but shouldn't really move the needle when it comes to excitement for the stock. Shares of GME soared by 17% after hours when the stock split was announced.
So What?
They say stock splits have no quantifiable change to the intrinsic value of the stock. We are all just getting smaller slices of the same pie. But investors also cannot deny that accessibility is a major barrier to entry for some stocks. It certainly was for Amazon and Alphabet, and now that GameStop will be trading lower again, it definitely levels the playing field for retail investors.
The key here is that the stock split ratio has yet to be announced. GameStop is increasing the number of shares from 300 million to 1 billion. It's unclear as to what ratio the split will be, although most predict it will be around 3 for 1, or as high as 5 for 1. Will a stock split help GameStop's stock? Probably not, but it won't hurt it either.

Don't Bet Against GameStop
Curiously, one of the people who most benefits from this might be Chairman Ryan Cohen. He is fresh off of buying 100,000 more shares of the company just a couple of weeks ago. Cohen had to know that the split was on the horizon, which could send his 11.6% stake in the company soaring even higher.
Anytime I have written about GameStop I have not been shy to say that I am not betting against the stock. It's not that I believe in the movement and short squeezes, I just do not think a stock that trades on social media sentiment should be taken lightly. GameStop has long been trading away from its fundamentals, which makes its price action and future wholly unpredictable.
If I were to choose a side, I would say that the stock split is an overall net positive for the company. GameStop is a company that needs to appeal to retail investors with smaller accounts. These are the apes that bought the stock at $5.00 and rallied it all the way up past $400 per share. The stock was getting expensive and while it wasn't to the levels of Amazon or Alphabet, it was keeping out the very investors who gave the stock its inflated price to begin with. I'm still not touching GameStop's stock with a ten foot pole, but I recognize that this stock split is intended to help out smaller investors, and that is always a positive in my mind.