2 Metaverse Stocks I'm Watching this Earnings Season
There are a couple of trends I will be watching for this season.
---
Earnings Season Already?
Last earnings season was a nightmare one for investors, particularly those who hold positions in growth stocks. The sell offs were relentless and combined with the situation in Ukraine and rising interest rates, growth stocks saw their valuations slashed by 40% or more. Well, just when we were getting comfortable again, next week marks the start of the earnings season for Q1 of 2022.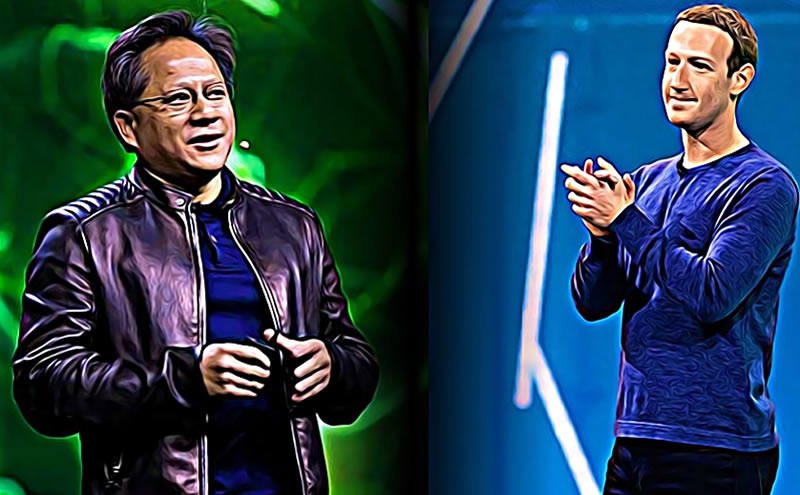 There are a couple of trends I will be watching for this season. The markets tend to surprise us, so I'd like to see if much of the expected pain for stocks has already been baked in. For most companies, it didn't matter if they beat or even crushed expectations, the markets were determined to shrink those sky-high valuations.
The Metaverse has lost a bit of its momentum lately, and it is likely due to the selling pressure that is deflating tech stocks. The NASDAQ fell a further 4.15% last week and every big tech stock was trading well in the red. This is exactly the environment where I would expect the unexpected. Here are two Metaverse stocks I am focusing on for earnings season.
Meta Platforms (NASDAQ:FB)
Of course, if I'm watching the Metaverse, I am watching Meta Platforms. The company formerly known as Facebook had an epic sell off after its earnings last quarter. How epic? The largest single session loss for a company in the history of the stock market. The stock has recovered fairly well considering the ongoing tech correction, bouncing off the 52-week low price of $185 to its current price levels of around $220. I'll be watching how the company does compared to its softer revenue guidance, one of the main reasons the stock fell so much. Meta forecasted Q1 revenues of between $27-29 billion while Wall Street wanted higher than $30 billion. Both daily and monthly active users came in lower than expected as well, and while it can be a concern, it's probably less important than most people think. I'll be looking to see if FB can bounce back this quarter, or if supply chain issues continue to wreak havoc on the company's performance.
NVIDIA (NASDAQ:NVDA)
NVIDIA is fast establishing itself as the primary Metaverse company for enterprise solutions. Its Omniverse will be looking to help developers and companies establish themselves in the Metaverse by providing its vast array of products and services. A recent stock downgrade from a Truist analyst has revealed a decrease in chip orders from OEMs. While Truist reiterated its buy rating for NVIDIA, it lowered the price target from $347 to $298. NVIDIA topped expectations last quarter, but the chip industry seems to be facing considerable headwinds in 2022. Last week, it was reported that the wait time for chips to be made hit a new record of 26.6 weeks, and that chip making equipment orders were delayed by up to 18 months. NVIDIA is a beast of a company, but it can also be hit with headwinds that are out of its control. Both of these things can be true at the same time. I'll be watching to see how NVIDIA navigates these issues and if heavy spending on the Omniverse begins to eat into its earnings.