2 Unsuspecting Electric Vehicle Investments
Both of these historic automotive countries have some growth in them, as they try to play catch up in the electric vehicle sector.
---
January 20th marks the inauguration day for President-elect Joe Biden and Wall Street already knows that there is going to be a shift towards clean energy and American manufacturing. For people who missed out on the unprecedented growth of Tesla (NASDAQ:TSLA) during the past year, there are several other stocks to consider now that Biden is in the White House, and they may not be the ones you think of first when you hear the phrase electric vehicles.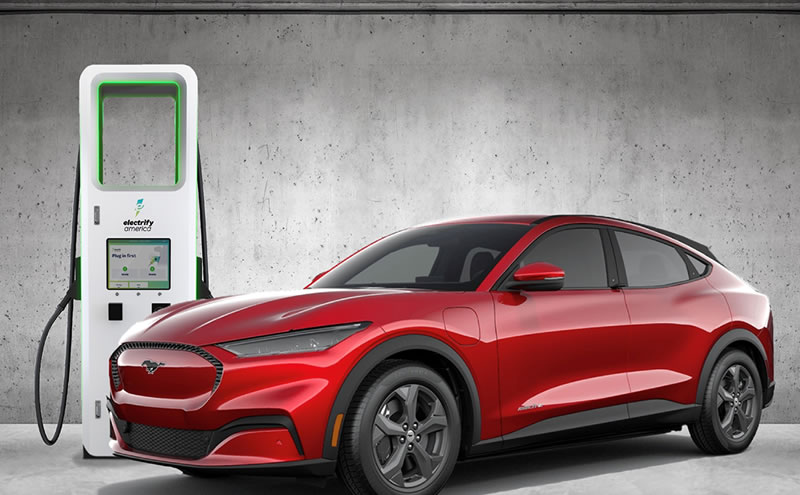 Ford (NYSE:F): Ford has been beaten down over the years and nearly left behind in the race for electric vehicles on American roads. The company garnered some attention earlier this year when it announced the re-release of the Ford Bronco as well as a fully electric version of its popular Ford Mustang called the Mach-E. There is also a Ford F-150 E slated for release at some point in 2021, so Ford is finally getting its popular models into the electric vehicle market. Ford's stock was recently upgraded to a buy by Deutsche Bank, which raised its price target from $9 to $11. Ford also has a sizable stake in promising autonomous driving company Argo AI and plans to offer some of the hands free driving technology in its future vehicles. While like many companies, Ford suspended its dividend at the height of the COVID-19 pandemic, it should be reinstated at some point this year as the economy begins to stabilize. Ford's stock is cheap, and has a lot of room to grow now that new CEO Jim Farley has shifted the company's trajectory towards EVs.
General Motors (NYSE:GM): Talk about a tale of two years for General Motors. Last year in 2020 saw uncertainty from the foundational automotive company as a questionable deal with Nikola (NASDAQ:NKLA) that ultimately fell through, leaving many to wonder if GM was just grasping at trying to stay relevant. Enter 2021 and GM's stock is already up nearly 40% on the year. The main catalyst of late has been a new partnership with Microsoft (NASDAQ:MSFT) which has been described as a long-term strategic partnership centered around GM's autonomous driving division called Cruise. The news pushed GM shares incredibly to an all-time high price as the stock crossed the $50 plateau for the first time in the company's long history. Coming down the pipeline for the iconic car brand is the Hummer EV, a re-launch of one of its most popular models. Currently GM still only trades at about 25 times forward earnings which is incredibly low relative to the industry, if we are playing GM as a strictly electric vehicle play.
Both of these historic automotive countries have some growth in them, as they try to play catch up in the electric vehicle sector. While GM has already surged to new all-time highs, Ford could potentially be a bargain stock waiting to explode if it hits all the right notes with investors. Tesla has already had its bull run and investors are looking for the next big plays. Little do they know that two of them could be these classic automotive brands, rather than brand new electric vehicle startups.
---