Digital World Acquisition Corp is a Bubble Waiting to Explode
Shares of DWAC are still hovering at just below $100.00 per share.
---
DWAC Continues to Defy Odds
When Digital World Acquisition Corp (NASDAQ:DWAC) skyrocketed to $175.00, everyone thought it was a bubble. And perhaps it was, after seeing what happened with AMC (NYSE:AMC) and GameStop (NYSE:GME) last year, nothing will surprise us anymore. But $175.00 for a pre-merger SPAC stock for a social media platform owned by former President Donald Trump? Something has to give.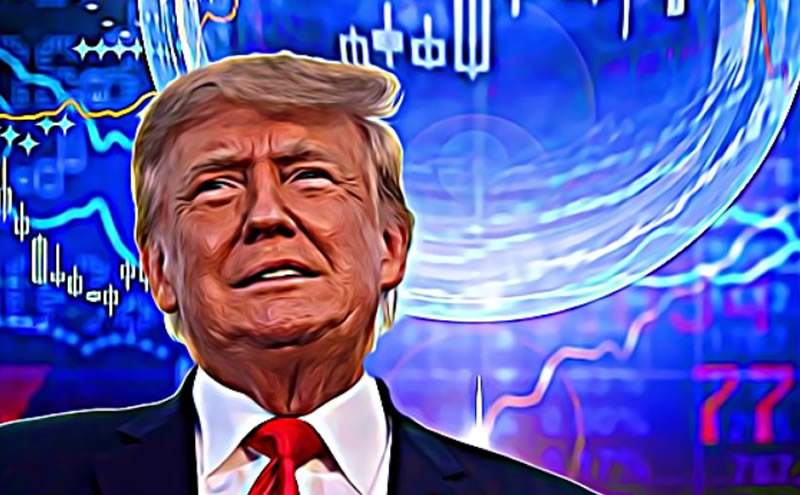 Shares of DWAC are still hovering at just below $100.00 per share. Considering the NAV price for SPAC stocks is $10, you can see how inflated the stock is right now. The market flipped out when Lucid (NASDAQ:LCID) soared to $66 per share before its merger with Churchill Capital, but even that only lasted for a few days. DWAC has managed to hold these prices since October of 2021. So what's the deal?
Truth Social Debuts, sort of
Trump's social media platform Truth Social had an interesting debut to say the least. On one hand, the platform shot to the top of the Apple App store downloads list, and allegedly has over 500,000 members waiting to sign up. But one has to ask why a social media platform can't handle these many users. The initial report from existing users is that the platform is certainly not what they'd describe as robust, and there are so few users that the same content is recycled every day.
On top of that, it seems as though Truth Social has given some preference to some notable right wing activists who have been banned from other platforms like Twitter and even GETTR. Truth Social has also been creating profiles for companies like the NFL and reposting things that the league has posted on its other social media accounts. This is a move that reeks of desperation, and perhaps one that shows that the platform could be a short-lived experiment.
DWAC Stock Forecast 2022
So what do we do with DWAC stock? It's clearly inflated right now but like other meme stocks, it is not behaving according to any market logic. As the S&P 500 and NASDAQ continue to trade in correction territory, DWAC has rattled off six straight positive sessions. This comes amidst impending interest rate hikes and ongoing and intensifying geopolitical turmoil in Ukraine. What's it going to take to drag this stock back down?
Well, if we use other meme stocks as an example, GameStop has managed to hold onto its triple-digit stock price more than a year after the short squeeze. It continues to trade at an inflated price despite minimal progress for the business aside from an upcoming NFT marketplace. The same can likely be said for AMC as moviegoers have hesitated to return to theaters, even as pandemic restrictions are rescinded.
Truth Social hasn't had the smoothest launch, but we do have to acknowledge it is still early. Social media apps make most of their revenues from advertising. With Truth Social already being a heavily right-wing leaning app, it might have difficulties getting some companies to advertise on its platform. There is just no way that this stock should be worth what it is trading for today, and when it does inevitably fall, the losses are going to be swift and severe for those left holding the bag.