Why the Sports Industry is the Next Streaming War
The rights for the NBA, MLB, NHL, and NFL are worth billions every year.
---
Is Sports the Next Big Streaming War?
It's an interesting question and one that hasn't garnered too much attention from investors. The major legacy networks own the broadcasting rights for professional sports leagues. The rights for the NBA, MLB, NHL, and NFL are worth billions every year. But with fewer viewers subscribing to cable, is it a race for streaming giants to acquire these properties?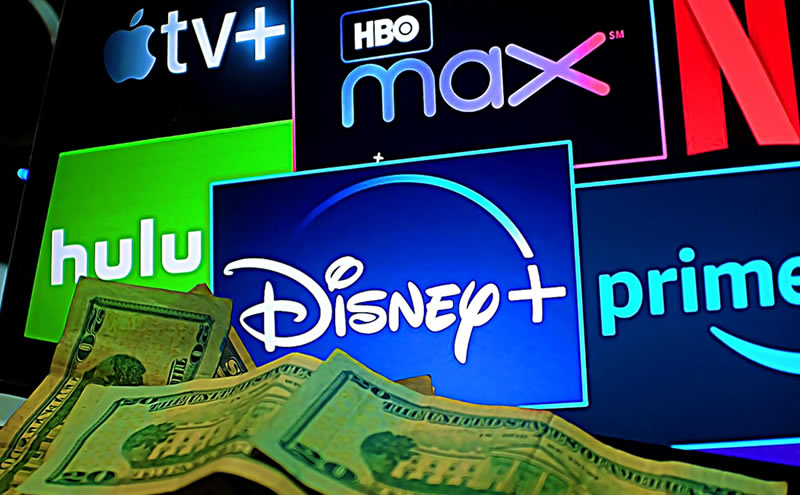 Amazon (NASDAQ:AMZN) made one of the first big moves by acquiring the broadcast rights to Thursday Night Football and some MLB games. Apple (NASDAQ:AAPL) added MLB broadcasts to its Apple TV service this season, and has the deep pockets to approach other sports leagues next year. But straight up acquiring these leagues is difficult, especially since they are mostly owned by franchise owners.
So what about smaller sports leagues like the UFC? It does great numbers and the pay-per-view exclusives with a specific broadcast could bring in a ton of monthly revenues and even open things up for a subscription package. Sports are a global industry, and with wider acceptance of sports betting especially in the US, there are more eyes on these games than ever before. In light of the Amazon and Apple news, here are two streaming giants that need to gain exposure to the sports world.
Walt Disney (NYSE:DIS)
It might seem strange to associate Disney and sports but the company already owns ESPN and ABC. Rumors have surfaced that Disney attempted to buy the UFC back in 2016, a move that would clash with its family-friendly nature. But Disney has a serious gap in its demographic and needs to attract more of the key age groups for young males. Acquiring a company like UFC or the WWE (NYSE:WWE) could help fill that void. The company already has well over 130 million global subscribers, so it has the viewership. Streaming weekly WWE events could be an interesting way to tackle the sports industry. It already has a broadcasting deal with the UFC to stream events on its ESPN or ESPN+ platforms, so an all-out acquisition isn't out of the question. Is Disney ready to take on combat sports? Don't count out smaller promotions like the mega-popular AEW or Bellator MMA.
Netflix (NASDAQ:NFLX)
Netflix has struggled to stay competitive, especially as Disney takes all of the Marvel and Walt Disney Studios intellectual property off of the platform. The one thing Netflix has is a global audience. It struck gold with its F1 series, the Drive to Survive, and could be looking to build on that with added Formula One coverage. What if Netflix were to broadcast Formula One races? Popularity for the sport is growing in the US and it is already an extremely popular sport in international markets. Netflix needs a spark and it doesn't have the money to compete with Amazon or Apple for the major American sports leagues. With a somewhat failed gaming experience already bogging down the Netflix name in the minds of investors, adding in live streaming sports could provide a jolt of electricity to the floundering stock.