Better Investment: Disney or Netflix
Let's take a closer look at two of the more successful companies on the markets today.
---
The Better Investment series returns with a battle for streaming supremacy! With all due respect to Amazon (NASDAQ:AMZN) Prime, Roku (NASDAQ:ROKU), and Apple TV (NASDAQ:AAPL), there are only two horses in the streaming race. Walt Disney (NYSE:DIS) and Netflix (NASDAQ:NFLX) dominate the global streaming industry and both companies saw a major boost in subscribership during the COVID-19 pandemic. The challenge is going to be how the companies continue that growth moving forward, particularly Netflix who has more of a one-dimensional business. Let's take a closer look at two of the more successful companies on the markets today.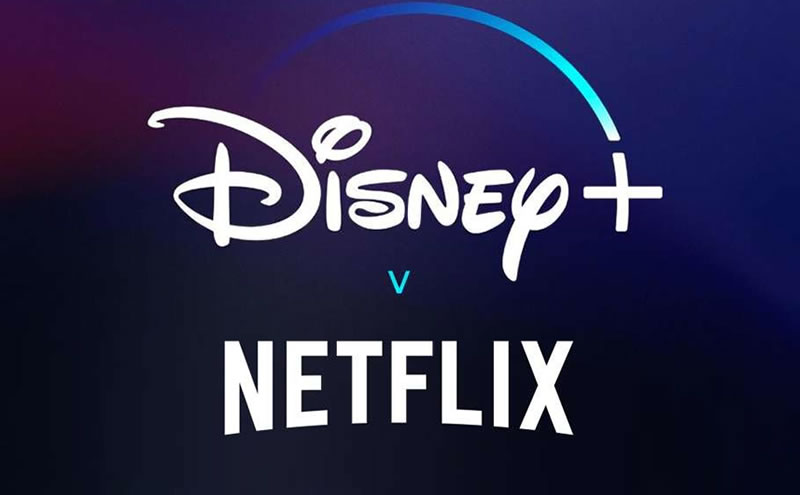 Walt Disney (NYSE:DIS): Walt Disney is an entertainment juggernaut, but truthfully the company was saved by Disney+ during the pandemic. With movie theaters, theme parks, and even shopping malls closed, Disney took a major hit to its revenues. Even its sports brand ESPN struggled as live sports were temporarily shut down while the U.S. dealt with the worst of the pandemic. Since then, theme parks have reopened, and even though they are not at full capacity, it remains one of Disney's most lucrative segments. In 2020, Disney's theme parks made over $16.5 billion in revenues. If you think that is impressive, that figure is actually down more than $10 billion from the year before. Incredibly, these figures could one day be overtaken by Disney+ subscribers, as the platform stands at over 116 million users as of Disney's last quarterly update. That figure should easily see another boost as the platform launched in Asia recently, specifically in the key markets of Japan, South Korea, Taiwan, and Hong Kong. Disney is set to resume its course as a runaway train and the dominant name in global entertainment.
Netflix (NASDAQ:NFLX): Netflix has actually outperformed Walt Disney so far in 2021, but does lag the House of Mouse over the past twelve months. The company was one of the early winners of the pandemic, but has since traded mostly sideways as the stock gave back some of its early gains. The company made headlines this summer when it announced it would be entering the video game space, something that hasn't produced any updates since. It remains unclear how Netflix plans to integrate video games into its platform, but perhaps the most optimistic part for shareholders is that Netflix is trying to move into other industries. Creating original content can be difficult and expensive, so offering a relatively low capital addition like video games could help keep people engaged on the platform. Netflix recently teased the upcoming installment of the latest season of its hit show Stranger Things as well as the latest season of its thriller Ozark, but of which will be released in 2022. Despite the rise of Disney+, Netflix remains the most recognizable brand in global streaming, and is rapidly gaining on Disney's $319 billion market cap.
Verdict: Walt Disney is my choice for the better investment moving forward. When you compare these two companies, you are actually getting Disney at a buy low situation and Netflix at a sell high situation. I don't specifically mean the stock prices of each company, but the way in which they are perceived by the markets. Disney's revenues could skyrocket as all of its segments open up from the pandemic. Netflix was a brand that was close to home for a lot of people over the past two years, although how the company responds to less people being trapped at home will be an important factor in how the stock performs. I just think Disney has the optionality through all of its intellectual property and assets. Both stocks are great investments, but Disney is just more appealing to me at this time.