2 Stocks to Buy After Earnings Misses
We are deep in the heart of the second quarter earnings season, and while most of the mega-cap companies have already reported there are still some left to go.
---
Earnings are always a funny thing for investors. If you are truly a long-term investor, one quarter of operations should not affect your investment thesis for buying shares of the company. But at the same time, it is a nice check-in to see that the company is progressing the way you believed it would when you first invested.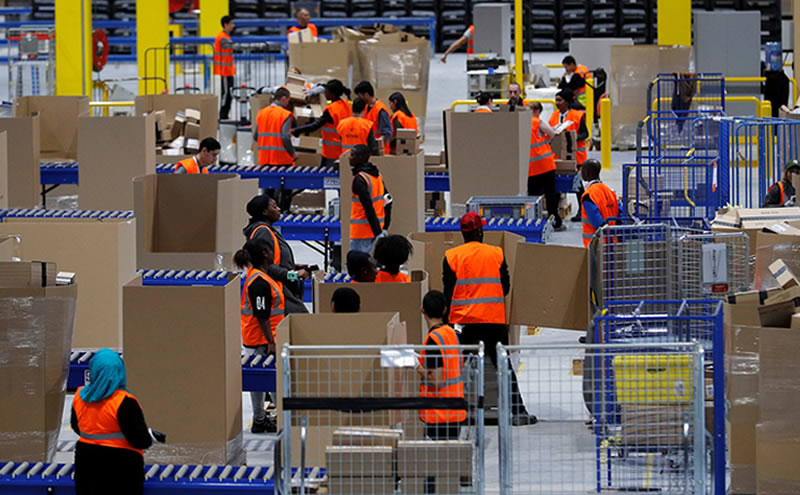 The market can be pretty ruthless to some stocks from quarter to quarter. Is it justified? Perhaps. But short-term fear is usually irrational, and one bad quarter is almost always just a blip. No company goes straight up, so earnings season can actually make for a nice buying opportunity as well. Here are two stocks to add to after they were beaten down after earnings.
Amazon (NASDAQ:AMZN): I shouldn't have to persuade you to buy shares of Amazon. The global eCommerce leader took a beating after its recent quarter. It was the first without former CEO Jeff Bezos at the helm, and even included a Prime Day to boost revenues. Amazon still reported its third consecutive quarter with over $100 billion in revenue, but the total revenue of $113.08 billion came in below Wall Street expectations. The stock tumbled following the report. That is how high the expectations are now of Amazon, and a third straight quarter of $100 billion in revenue was not enough. Amazon has since announced the opening of its Amazon Air Hub in Kentucky, which will be home to an 800,000 square foot fulfillment center that will be operated mostly by robotics. The company also announced a new 630,000 square foot fulfillment center in Florida which will help to improve its last minute delivery network. The key to Amazon is probably going to be Amazon Web Services moving forward. There is a reason new CEO Andy Jassy was selected: he was the founder and brains behind AWS coming to life. AWS revenues grew 37% year over year and topped Wall Street estimates with $14.8 billion. Shares of AMZN are now down over 11% this month. Buy Amazon shares at this discounted price before the stock returns to its previous levels.
Coupang (NYSE:CPNG): I wrote about this Korean eCommerce platform when it first debuted on Wall Street a few months back. Coupang has since reported its second quarter earnings, which were mixed to say the least. Revenue rose by an impressive 72% year over year, the 15th consecutive quarter that the company has seen at least a 50% year over year increase in revenues. But losses widened for the quarter, with much of that coming from a devastating fire at one of its fulfilment centers. Wait? A fire? A one-time event that caused losses on the balance sheet? This is the reason shares fell over 12% after hours? I understand that safety and proper protocol are very important, but this was a freak accident that shouldn't have a bearing on the long-term growth of the company. Coupang is trading over 30% lower than its IPO price now, and has shown incredibly consistent growth aside from the fire. Add Coupang now before it fully moves into Singapore and Japan, especially if you missed it at its IPO.
---