What's Next for GameStop?
On Wednesday after the closing bell, GameStop (NYSE:GME) held its annual shareholders meeting which it also used to report its quarterly results.
---
GameStop has been mired in another Reddit short squeeze, which has seen the stock more than double in the last month, alongside other heavily shorted meme stocks like AMC (NYSE:AMC) and BlackBerry (NYSE:BB). Shares jumped over $300.00 per share on Wednesday, as investors awaited the much anticipated announcements about the next phase of GameStop's ongoing digital transformation.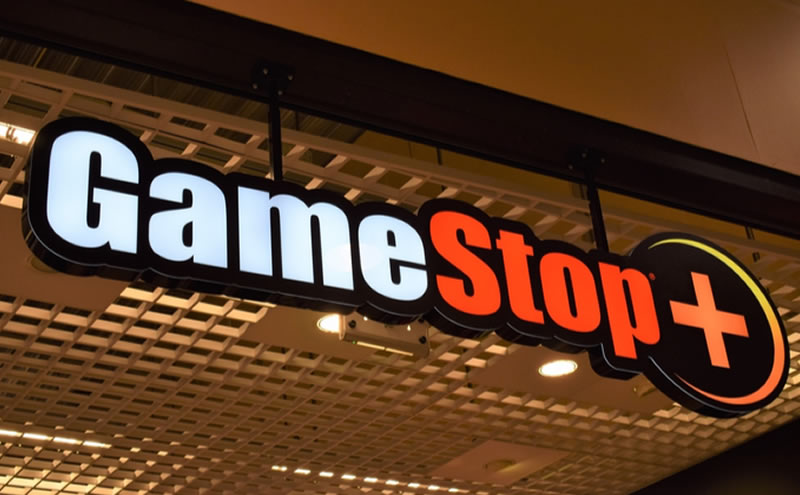 The first order of business came in the morning, and was basically a foregone conclusion. Former Chewy (NYSE:CHWY) CEO Ryan Cohen was officially voted in as the new Chairman of the Board of GameStop, and he had one message for shareholders: buckle up. Cohen's first order of business was to name a new CEO and CFO. GameStop named Matt Furlong as the CEO and Mike Recupero as the CFO, both former executives from Amazon (NASDAQ:AMZN). This aligns with what Cohen has hinted at in terms of changing GameStop into an eCommerce platform for video games and other products in the future. What better company to poach talent from than the top eCommerce brand in the world.
GameStop also announced that it would be tapping into the selling of shares to raise capital from time to time for amounts up to $5 billion. This is probably the trigger that sent the stock tumbling during after hours trading, down nearly 8% at one point during the call. In terms of last quarter, GameStop actually showed some rarely seen improving fundamentals for a meme stock, reporting a 25% year over year rise in revenues and a smaller than expected loss of $0.45 per share.
So what's next for GameStop? Cohen was fairly cryptic about his plans moving forward, which also probably led to some disappointed investors selling their shares. What we do know is that GameStop created an NFT or Non Fungible Tokens site last month, a sign that the company could be getting into cryptocurrencies and utilizing the Blockchain for its new platform.
GameStop has also seen its fair share of controversy lately, as it announced it is once again under investigation by the SEC. The stock has also been blacklisted by big banks around the U.S.. including Goldman Sachs, JPMorgan, and Jefferies Financial Group, who have basically banned the naked shorting of meme stocks.
If you're not in GameStop yet, now hardly seems like the time to get in, even if FOMO is running at an all-time high. With new meme stocks emerging every week, it's going to be hard to keep all of these companies over inflated. A short squeeze is one of the riskiest events to try and time, because the downside can come twice as fast as the rise up. Options premiums for GameStop are also through the roof, meaning market makers are daring you to buy either calls or puts. This is a sure sign that nobody knows where the stock is going to go. It's fun to watch from the sidelines, but that's where you should stay if you don't want to risk losing it all. GameStop may be able to turn itself into a legitimate eCommerce platform in the best case scenario, but that doesn't make it a good investment today.
---