Is Amazon Becoming a Wireless Provider?
Amazon could be in talks to provide wireless mobile services to Amazon Prime members in the United States.
---
Is Amazon Becoming a Telecom Brand?
Just when we thought Amazon (NASDAQ: AMZN) couldn't grow any more prominent, the company dropped a stunning bombshell. On Friday, shares of Amazon were climbing higher alongside the broader market. But it wasn't just tech strength that had the stock on the rise: there was a report that Amazon was about to get into the wireless services industry in a major way.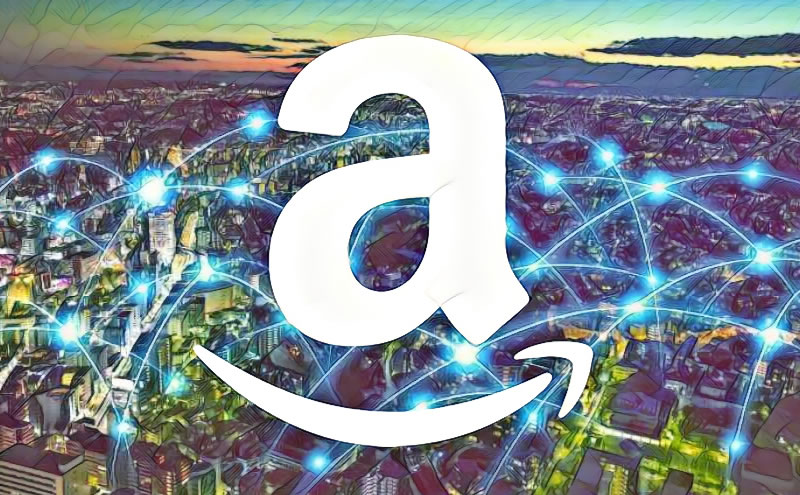 Amazon could be in talks to provide wireless mobile services to Amazon Prime members in the United States. These services would be low-cost, if not free, and would be a jarring awakening for American telecom companies. In fact, as could be expected, shares of Verizon (NYSE: VZ), AT&T (NYSE: T), and T-Mobile (NASDAQ: TMUS) all sold off to close the week.
Prime members already receive a host of exclusive services like free shipping, generic prescription discounts, and free Amazon Prime streaming services. The membership costs $139 USD annually and has well over 200 million members around the world.
What Would Wireless Services Mean for Amazon?
Many have left Amazon for dead when compared to other mega-cap tech companies like Alphabet (NASDAQ: GOOGL) or Microsoft (NASDAQ: MSFT). Indeed, Amazon's reliance on its vast eCommerce business is capital-intensive and asset-heavy, but those same people have clearly overlooked the fact that Amazon is more of a cloud services provider these days. Its AWS cloud services are the largest of its kind in the world and have grown to account for a major share of the company's annual revenues.
There are obviously some more questions that need to be answered about Amazon's potential wireless services division. Since Amazon is working with companies like Verizon and AT&T, one would have to assume that those companies would still be providing their own services. Would Prime Wireless be a slower mobile service? There are plenty of discount wireless providers that have throttled services or that charge more for 5G network access.
Would this require Prime members to bring their own devices? Or perhaps requiring them to buy a device through Amazon's marketplace? Years back, Amazon tried and failed to get into the mobile phone business with its Amazon Fire Phone. It seems that the company is shying away from hardware this time and will stick to providing services to enhance Prime memberships.
Is AMZN Stock a Buy Now?
Amazon's stock itself has been somewhat stuck in the mud over the past few years. Shares have returned just 45% over the past five years and have lacked the explosive growth they saw in years past. Could this wireless services addition reignite demand for Amazon's stock? We will obviously need more details about the actual mobile services themselves to make a proper analysis.
For now, Amazon's stock does look tempting as it trades at a price-to-sales multiple of just 2.4. It might not be as sexy anymore, especially compared to red-hot AI stocks, but there are still a lot of treads left on Amazon's tires. If this wireless services deal unlocks a new demand for Prime memberships, the stock could be trading at bargain levels when we look back five years from now.