Investing in Space Travel
Forecasting pre-revenue companies and sectors is an interesting financial exercise
---
When done correctly, it can provide investors with an early entry into companies that can provide exponential returns down the road. Think early electric vehicle investors who bought shares of Tesla (NASDAQ:TSLA) in the 20's, or Nio (NYSE:NIO) at just over $1.00 per share. Likewise for things like cryptocurrencies or cloud based SaaS companies. If you can understand a sector before anyone else does, you have a greater potential for life-changing gains in the future.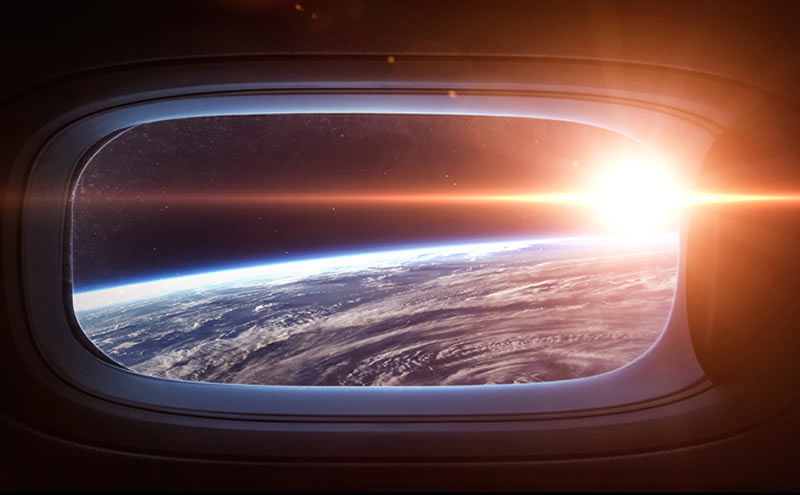 So how do we quantify investing into space? For decades since Neil Armstrong set foot on the moon in 1969, space travel was something out of a science fiction movie. Fast forward to July 11th, when Virgin Group founder Richard Branson successfully completed a flight into space aboard the Unity 22. What does this mean for the future of space travel? Three of the world's most powerful men are in a race to bring space travel to the masses. Branson, Jeff Bezos, and Elon Musk all have their own space travel companies, although Virgin Galactic (NYSE:SPCE) is the only one that trades on the public markets.

Rumors have swirled that SpaceX and Blue Origin will eventually go public, at valuations similar to Virgin Galactic, so in the neighborhood of a $12 billion market cap. But just because billionaires can fly to space, does that really mean space travel will be a popular option for the common person? Given the estimated price tag of a single ticket, probably not. Whenever space travel is available, it's expected that a ticket will cost anywhere from $250,000 to $400,000 in the beginning. Obviously, like any business, if margins eventually increase and more advancements are made, the cost of these tickets is likely to fall. But the fact of the matter is, it will most likely remain a hobby for the wealthiest portion of the global population.

But what does Branson's successful flight mean to us as investors? We can buy shares of Virgin Galactic, so it's an easy way to quantify what sentiment is for the company. But what about when Bezos or Musk is successful? Will shares of Tesla and Amazon (NASDAQ:AMZN) surge? Or will investors buy more Virgin Galactic as a sympathy play? What about Ark Invest's Space ETF, which interestingly holds shares of Amazon but not Virgin Galactic or Tesla. Is Cathie Wood betting on Bezos' Blue Origin to be the long-term industry leader?

When investing in a sector that is in its infancy, a prudent move is to take the basket approach to investing. If there are several leaders, why not start positions in all of them? The problem with space travel is that right now Virgin Galactic is the only stock you can buy. It's a difficult stock to analyze fundamentals for since it is spending piles of money and all at a loss. There are no revenues to factor in, and there is not even a realistic forward looking price multiple to look at. Nobody knows what is going to happen over the next decade or two. The company still has a chance of going to zero, or it could be the first mover in a world-changing industry. Shares of SPCE have already hit orbit this past month in anticipation of Branson's flight, and should continue to soar in the near future, with two more flights scheduled later this year. How am I investing in space travel? I'm not yet, but it's definitely a sector I will be monitoring closely.
---