3 More Earnings Reports I'm Watching for Next Week
Wall Street analysts call it the biggest week of the quarter.
---
The Biggest Week of the Quarter
Next week, over one third of the S&P 500 is reporting their earnings for the second quarter. This includes all of the mega-cap big tech companies, as well as a long list of blue-chip stocks as well. In the macro world, we're also going to receive the second quarter GDP report and the July FOMC rate hike. Wall Street analysts call it the biggest week of the quarter, and in the case of next week, it could be the most important week of the year. Last week, I told you I was watching the earnings for Netflix (NASDAQ:NFLX), Tesla (NASDAQ:TSLA), and Twitter (NYSE:TWTR). Here are three I am watching for next week.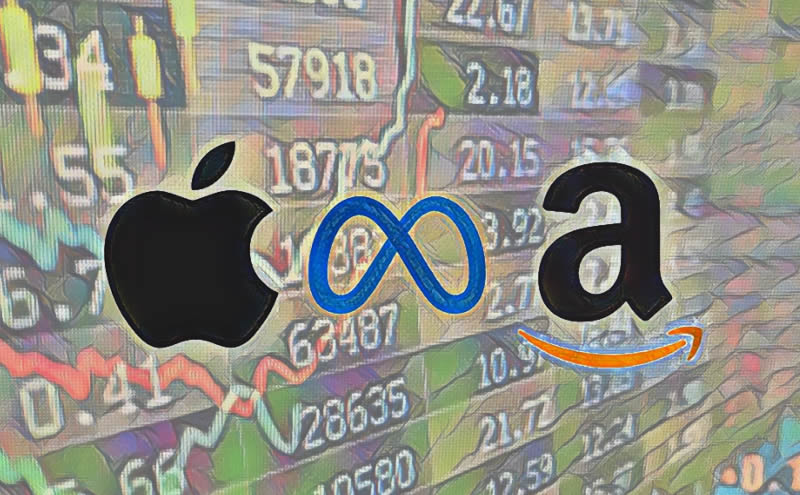 Amazon (NASDAQ:AMZN)
The company has struggled under new CEO Andy Jassy who has had to guide Amazon through one of the most challenging macroeconomic environments of the past few decades. Things have been turning around though, as Tesla CEO Elon Musk mentioned that he sees an end to the supply chain hell that has been plaguing companies the past couple of years. Another positive headline from Amazon? It saw a record number of sales during its recent Prime Day event, with over 300 million products sold for its global market. It also revealed that it has acquired medical services company 1life Healthcare (NASDAQ:ONEM) for $3.9 billion. All of these positive catalysts either mean Amazon has passed the worst of things, or it is trying to get ahead of a bad earnings report. We'll see when the company reports on Thursday.
Meta Platforms (NASDAQ:META)
After the stock sold off following a disappointing miss by Snap (NYSE:SNAP), I'll be watching to see how Meta reacts. Last quarter, Meta popped after it mentioned it would be slowing its investments in the Metaverse. As exciting as the Metaverse is, it's a cash drain that cuts into Meta's margins. I'll be watching to see if Meta takes another hit from the ad blocking that Apple (NASDAQ:AAPL) is allowing its users to turn on for the iPhone. CEO Mark Zuckerberg did hint that a pull-back in ad spending would come during a recessionary environment, but it seems like that night already has been baked in with Meta's stock drop following Snap's report. If this stock falls even further next week, it's one I would very seriously consider adding to my long-term holdings.
Apple (NASDAQ:AAPL)
Has anyone noticed that Apple has been fairly quiet these days? Apple's earnings are usually a bellwether against how retail and tech earnings are measured for the rest of the quarter. Several analysts have been lowering their price targets for Apple ahead of earnings, signalling that we could see a potential sell off for the world's most valuable company. A global recession would certainly challenge Apple's retail dominance for its premium products. I'll be watching to see how much Covid-lockdowns in China affected its sales over the quarter. Just months out from the potential iPhone 14 launch and the key holiday quarter, Apple will need to show that it's not just dependent on new product launches.