AMC Had its Best Quarter Two Years: So What?
A beacon of hope came earlier this week when AMC reported its fourth-quarter earnings report.
---
Finally, a Strong Quarter for AMC
Believe it or not, there is still a legion of AMC Apes who still care about the beloved meme stock that, along with GameStop (NYSE:GME), kick-started a retail investor movement to take down Wall Street. Well, it's been more than a year since the short squeeze in January of 2021, and AMC (NYSE:AMC) and GameStop have erased most of their previous gains.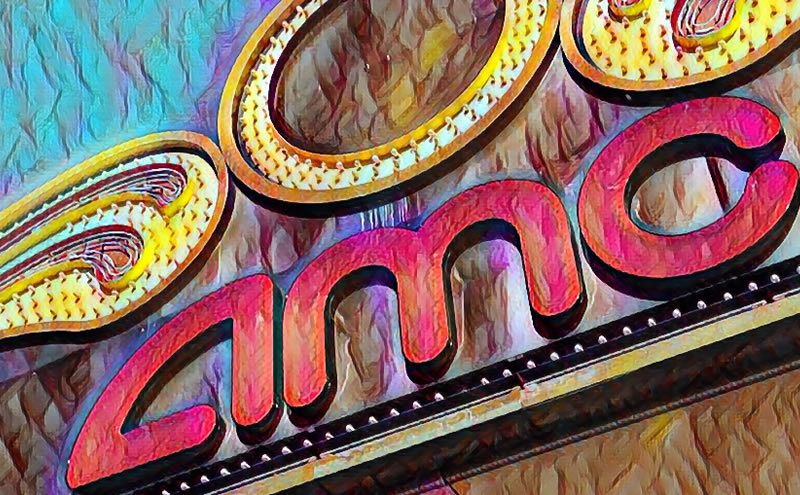 So why is AMC still relevant? The movie theater industry was slowly dying even more after the COVID-19 pandemic hit, and now that the worst of the pandemic is behind us, the industry can resume its descent. Let's face it, we all know going to the movie theaters is fun, but streaming platforms have brought the movie-going experience into the comfort of our own homes.
A beacon of hope came earlier this week when AMC reported its fourth-quarter earnings report. Shares of the stock are down more than 30% in 2022, and if you zoom out even further, they are down nearly 60% over the past six months. AMC Apes needed some good news, and they received it from the silverback himself: CEO Adam Aron.
AMC topped Wall Street estimates and beat on both revenues and earnings per share. Revenues for the quarter hit $1.17 billion in what was AMC's best quarter in over two years. Shares of AMC were little changed after hours despite the celebrations that were happening across social media.
AMC Needs More Than One Strong Quarter
Yes comparables were great but given the environment of the last two years, it was an easy win for the company. A deeper dive shows that the release of Spider-Man: No Way Home is the main thing that boosted AMC's revenues for the quarter. Spider-Man: No Way Home is also already the sixth highest-grossing movie of all time. These types of blockbusters don't come around often, so AMC should hardly be relying on these to bolster its sales each quarter.
Aron also announced some more gimmicks as of late, with a new co-branded credit card on the way as well as the ability to pay online by DogeCoin or Shiba Inu token. Neither of these should have that much of an impact on future revenues. The company is also experimenting with a new ticket system where newer movies will cost more than older titles. This is an interesting advancement and could lead to some higher sales to offset less traffic at the box office.
AMC Stock Outlook 2022
AMC beat on its Q4 earnings report: so what? The company needs to prove that it can do something creative and revolutionary with its warchest of nearly $2 billion in cash. AMC Apes and Wall Street are both getting tired of hearing Aron boast about it: it's time to put it to work. In fairness, we should be looking at Q4 as an exception rather than the rule. Movies like Spider-Man won't come around often. In fact, nothing has since Avengers: Endgame and Avatar before that. Rather than promote gimmicks, AMC needs to focus on bringing in more customers and beefing up its high-margin products like the concession stands and memorabilia. Don't be surprised if the earnings report next quarter isn't as rosy.