What We Learned from Big Tech Earnings
Global Headwinds Hit Hard.
---
Big Tech Wraps up a Mixed Quarter
What did we learn after big tech companies reported earnings for the first quarter of 2022? Overall earnings were mixed with big beats from Tesla (NASDAQ:TSLA), Microsoft (NASDAQ:MSFT), Meta Platforms (NASDAQ:FB), and Apple (NASDAQ:AAPL). Meanwhile Amazon (NASDAQ:AMZN) and Alphabet (NASDAQ:GOOGL) missed expectations for the quarter.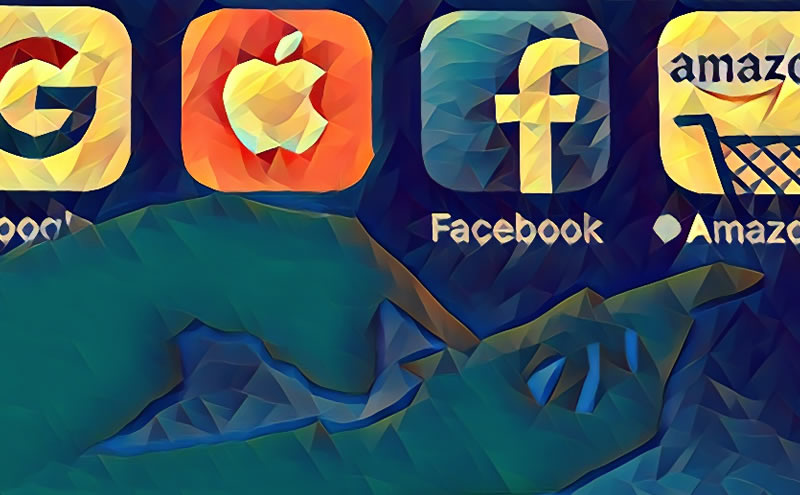 Earnings reports can be funny sometimes. In the long run, it is a brief look at a three-month performance for a global company. It's difficult to measure anything by a three-month period, let alone the business of a trillion dollar company. Still, we do this four times every year and always expect companies to improve. Remember, if a stock you own has a poor quarter, it's not the end of the world. In the long-run, we want the stocks we hold to win more quarters than they lose, and show at least a moderate level of growth.
Global Headwinds Hit Hard
This quarter we learned that any company in the world, including Apple, can be affected by geopolitical events such as the invasion of Ukraine and Shanghai lockdowns. Apple is bracing themselves for a loss in revenues of up to $8 billion next quarter and CEO Tim Cook stated that the company is not immune to the supply chain challenges that most companies are facing.
Alphabet surprisingly missed earnings estimates as its YouTube segment declined as Tik Tok threatened to take content creators from the platform. The YouTube decline is based mostly on difficult 2021 comparables, so the sell off on Alphabet's stock seems largely an overreaction now.
Tesla had another blowout quarter but the company could face headwinds in the second quarter following the closure of its Shanghai GigaFactory which cost them an estimated 40,000 vehicles. Tesla's stock has been on the decline this week after shareholders remain unsettled about CEO Elon Musk's $44 billion acquisition of social media platform Twitter (NYSE:TWTR).
Finally, Amazon had the most disappointing quarter despite a 37% growth in its AWS revenues. Amazon missed badly on earnings and continued to blame the pandemic, the Ukraine war, and supply chain issues as having an impact on its business. Amazon also took a $7.6 billion loss this quarter on its stake in Rivian (NASDAQ:RIVN).
Q2 2022 Could Be Bleak
Big tech earnings always set the tone for the quarter and can have a major impact over how the broader markets trade. While earnings were overall decent given the environment, the general rhetoric from companies was that Q2 could be a much worse quarter. But again, for long-term investors this likely just opens more of an opportunity to buy. After weakness from earnings, Alphabet is trading at a forward looking P/E under 20 and a price to sales of 5.7. Meta Platforms is still trading at a forward P/E of 14.7. Buy great companies and hold them for years. Most of the macroeconomic factors are temporary right now and buying these stocks now could look like a bargain in five or ten years.