Facebook: What is the Metaverse?
Facebook (NASDAQ:FB) is one of the largest companies in the world, and the fifth U.S. company to hit $1 trillion in market cap.
---
It is the largest social media company in the world, owning platforms like Instagram, Whatsapp, and Oculus. It is the fastest company to hit the $1 trillion valuation, and recently it reported $29 billion in revenue for the second quarter of 2021. It's online reach is nearly endless, with approximately one half of the world's population on its flagship Facebook platform. So why is CEO Mark Zuckerberg choosing to alter the very path his company is taking? Welcome to the Metaverse.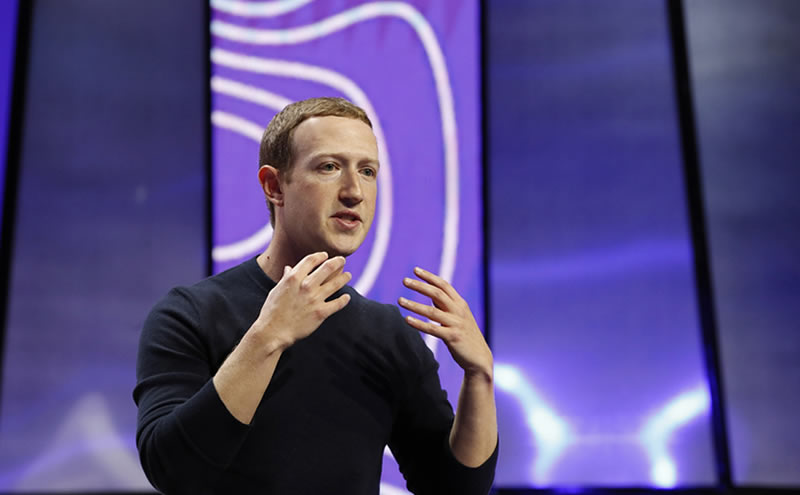 What is the Metaverse?
If you follow Facebook's stock at all, you have no doubt seen this word thrown around. It has increasingly become a larger part of the company's earnings calls and Zuckerberg has been using it more in interviews as of late. So what does it all mean?
Neal Stephenson's novel Snow Crash was one of the first to introduce the idea of a Metaverse. In the book, Stephenson defined it as the bridge between the digital and reality. Ultimately, Zuckerberg is banking on Facebook being able to completely alter the way we think about the internet. He wants it to be more immersive, in 3D and 4D, rather than just staring at our screens. In the future, chatting with friends and surfing the internet will be something we experience, rather than something we do.
How is he going to pull this off?
Facebook's acquisition of Virtual Reality hardware company Oculus years ago, is making more sense as time goes on. The two are reportedly working on AR or Augmented Reality glasses that would allow users to begin to enter the Metaverse. Facebook is already constructing an open-concept Metaverse game called Horizon which should be a nice introductory way for people to get comfortable.
Zuckerberg sees this as the next global shift in technology. He alludes to the innovation and evolution of the smartphone and how it changed our world forever. Remember, when the iPhone was introduced people laughed at the idea. Now, nearly half the world's population has a smartphone and over 60% have a mobile phone of some kind.
Security is going to be an issue. Facebook is already scrutinized as being anti competitive, as well as using user data to track online behaviors. Can personal data be protected while in the Metaverse? That's a question that will have to be answered before this goes mainstream. There's also competition. Apple (NASDAQ:AAPL) is rumored to be building its own version of the Metaverse, and we know the two companies have not played nice as of late. Microsoft (NASDAQ:MSFT) and Alphabet (NASDAQ:GOOGL) are no doubt threats as well, so Facebook will certainly have its share of competition. But Zuckerberg is willing to cooperate, stating that this is something that all companies will need to work together to build.
How does the Metaverse affect Facebook stock?
If you believe in companies that can build technology that transcends our current world, then Facebook is looking like an excellent play for the future. If you bought shares at the IPO, you were in for a rough few years. But if you held on to your shares, Facebook is nearly a ten-bagger in less than ten years. Do your research, and read up on the Metaverse. If you are like me, and think that Facebook is on to something revolutionary, then the stock seems like its trading at a discount at its current multiples.