Apple Earnings Fallout: The Fall of the King
Apple saw its third consecutive quarter of declining sales.
---
Apple Earnings: The Fall of the King
There was a noticeable gasp that could be heard across Wall Street on Thursday when Apple (NASDAQ: AAPL) reported its earnings. But what was the big deal? Apple topped Wall Street estimates on both the top and bottom lines for the quarter. It even saw an 8.0% revenue growth in the key services division. This is as close to software subscription revenue as Apple gets and it is trying hard to move in this high-margin direction.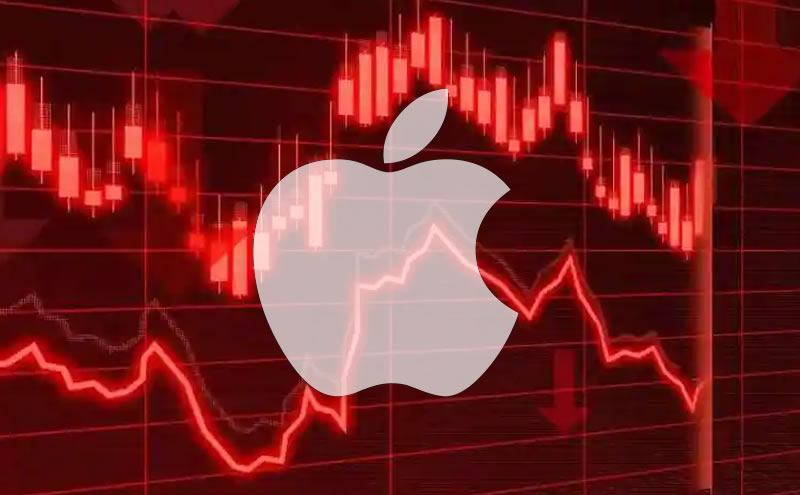 No, the audible gasp was because Apple saw its third consecutive quarter of declining sales, highlighted by a noticeable year-over-year fall in iPhone, iPad, and Mac sales. Hardware sales used to be something you could set your watch to with Apple but in a rising interest rate environment, fewer people are upgrading their premium smartphones like they were before.
Is this the end for Apple? Are we witnessing the death of the king? Take a look at some of its biggest rivals like Amazon (NASDAQ: AMZN), Alphabet (NASDAQ: GOOGL), and Meta Platforms (NASDAQ: META). Each company showed significant improvement this quarter and their stocks have reflected this. Apple has seen a solid performance year to date, but shares sold off by more than 5.0% to close the week. Apple's drop broke a multi-year trendline of support so we will see where the stock goes next.
All is Not Over for Apple
Let's be honest: one bad quarter isn't going to be the death of Apple. Even three consecutive bad quarters in one of the worst consumer environments in some time. Apple already stated that it expected growth to return by the fourth quarter and there will be extra emphasis on the launch of its iPhone 15 in September. Apple also has its Vision Pro VR/AR headset launching in 2024.
Perhaps most importantly, Apple has a staggering amount of cash on its balance sheet. It raised the quarterly dividend but keep an eye out for any potential acquisitions the company could make in the coming quarters. Apple hasn't yet played the generative AI card yet like most of its peers so it could be looking to make some inroads in the highly sought after industry.
If Apple ever announces that it is getting into AI in a meaningful way, the stock will likely see a resurgence. Until then, it's probably more of a hold than a buy until there is stronger consumer demand for premium products. The stock is still trading at a pretty high multiple even after Friday's sell-off. With season weakness in the markets and no catalyst until September, we could see Apple's stock trade within range for the next few weeks.