3 Big Tech Earnings That Could Decide the Market
We got a bit of a taste of what we might be in store for earlier this past week.
---
All Eyes are on Big Tech Earnings Next Week
Will the market continue to rally as the world's largest companies prepare to report earnings next week? All eyes are on big tech in what could be a pivotal week for the final quarter of the calendar year. Investors will no doubt be thankful when 2022 is over, as it has been one of the most difficult trading years in history. Why am I interested in tech earnings next week? They will likely provide some signals as to how the US economy is doing and what direction the markets will run for the rest of the year.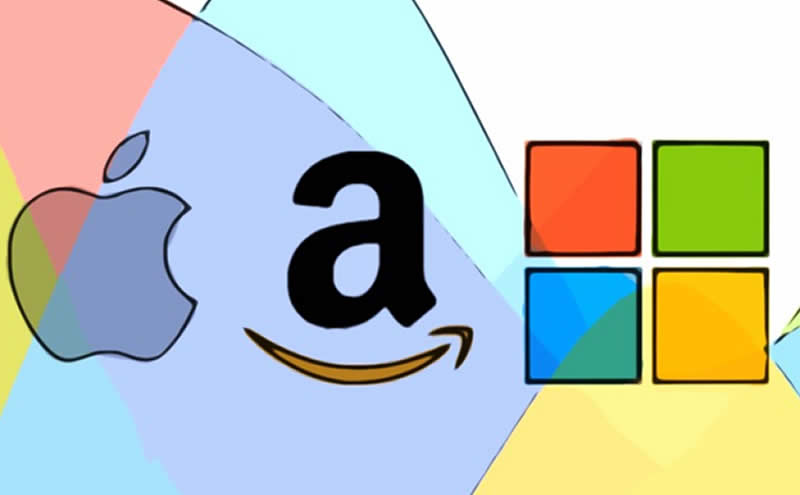 We got a bit of a taste of what we might be in store for earlier this past week. Tesla ($194.76|2.52%) missed on revenues after reporting lower-than-expected deliveries for the quarter. Later in the week, Snap (NYSE: SNAP) missed on its earnings and set off a chain reaction through ad-revenue-reliant stocks. Shares of Snap fell by nearly 30% hitting their lowest prices since 2019. Here are three big tech earnings I am keeping an eye on next week.
Apple ($151.73|-1.79%)
Arguably the most important stock in the world, Apple is preparing for what should be another strong fourth quarter and holiday season for the company. The stock is still down by about 20% so far this year but analysts are still expecting growth this quarter, even as the company warned earlier this year that iPhone 14 demand could come in lower. I'll be listening for an update on that as well as guidance for the holiday season this year with consumer demand coming in lower. Apple always has a significant impact on the markets so it will be a bellwether report next week.
Microsoft ($256.77|-0.61%)
The world's second-largest company has been relatively quiet this year. The stock is down by about 28% in 2022 and it seems like growth has stalled for the tech giant. I'll be looking for an update on its acquisition of Activision Blizzard, as I think this could significantly tilt the scales in the gaming industry. Microsoft has always been the consistent tech giant that continues to churn profits in the background. Let's see if global macroeconomic headwinds have finally come to impact the world's largest businesses.
Amazon ($102.18|-1.17%)
More than Alphabet ($102.9|-1.79%) and more than Meta Platforms ($186.06|-0.25%), I think Amazon can give us the best picture of current consumer strength in the US. Amazon has been making some headlines lately as it faces another antitrust lawsuit in the UK for promoting its own products above others. It also held a second Prime Day event in October to rid itself of some overstock, as it faces similar issues to Walmart (NYSE: WMT) and Target (NYSE: TGT). So is consumer demand still strong? That question should be answered by Amazon. Look for the company's forecast for the holiday season and we might get our clearest answer on how strong the consumer economy is right now.