What Happened to the Trade Desk?
With the ongoing growth sector correction, there may be more pain ahead.
---
In a move that could only happen in our current market environment that has become allergic to growth stocks, ad industry leader the Trade Desk (NASDAQ:TTD) plummeted after its good but not great earnings report. The Trade Desk was hit harder than any other stock so far this earnings season and dropped a staggering 26% during the ensuing trading session. Was the report that bad? Definitely not. But in a market where companies have been punished following good or great earnings reports, the Trade Desk's rapidly growing valuation gave investors enough reason to take the profits from the last couple of years and head for greener pastures.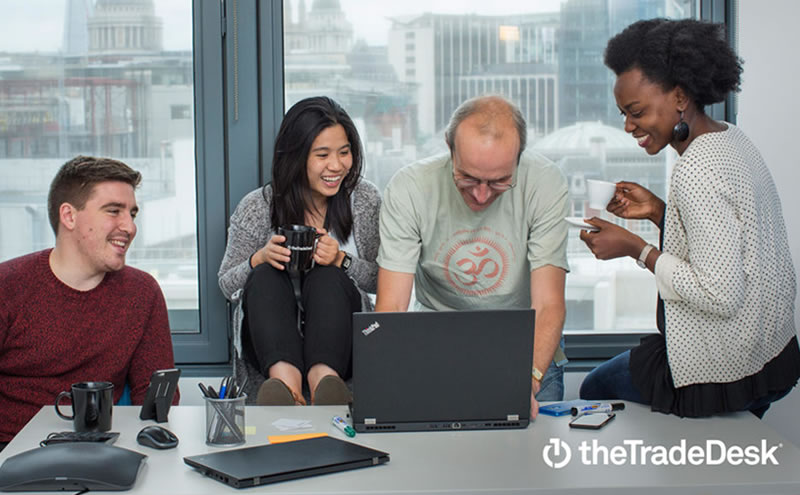 It's hard to imagine a company reporting these types of numbers and then losing 26% of its value in one day. Here are some of the highlights from the Trade Desk's call:
Earnings per share came in at $1.41 per share versus Wall Street estimates of $0.77 per share.

Revenues narrowly beat expectations as the Trade Desk reported $219.8 million versus an expectation of $217 million.

Adjusted EBITDA grew from $39 million to $70.5 million,

Second quarter guidance was lower than expected with revenues of between $259 million and $262 million forecasted by the company.

The Trade Desk announced a 10 for 1 stock split as of June 2021.
A 10 for 1 stock split is usually news for celebration amongst investors, even though the effect is essentially slicing a pizza into tinier pieces. Still, we saw the anticipation of an Amazon ($3415.99|0.97%) stock split at its earnings call as shares skyrocketed and then plunged back down when no split was announced. Last year, Apple (NASDAQ:AAPL) and Tesla (NASDAQ:TSLA) both underwent respective stock splits and in that frothy environment we saw the prices of shares surge significantly as a result. The 10 for 1 split does make the pricey shares of the Trade Desk more palpable for retail investors, so expect the price to rebound heading into the June split.
The Trade Desk's freefall affected other industry companies like Magnite (NASDAQ:MGNI) and Criteo (NASDAQ:CRTO) as well. Magnite actually announced its own earnings, which were actually better than the Trade Desk, but shares still declined by over 20%. Criteo is a France-based company that managed to avoid major damage, but still fell by 5.85%.
It's not all bad news for the Trade Desk though as it announced a new advertising deal with WalMart (NYSE:WMT), and the customer retention rate was another strong point at 95%. This represents the seventh year in a row that the Trade Desk has retained at least 95% of its customers, which shows it has a fairly sticky platform and a well-established industry moat. Are shares worth grabbing now at these depressed levels? With the ongoing growth sector correction, there may be more pain ahead. If it continues to fall, the Trade Desk makes for an excellent buy low candidate, and the impending stock split does make it a little easier to start with a larger share position even though the effect of owning a single share of the stock is the same.
---