2 Growth Stocks to Buy in 2023
Some of our favourite stocks to hold for the long term!
---
2 Growth Stocks for 2023
It's that time of year again! Time to make bold proclamations on which stocks I'll be bullish on for the year ahead. I think we're all a little relieved that 2022 is over, although trust me, we are far from out of the woods in terms of choppy markets. Until we see inflation under control, stocks will likely continue to struggle. But that doesn't mean we can't look ahead and pick some of our favourite stocks to hold for the long term!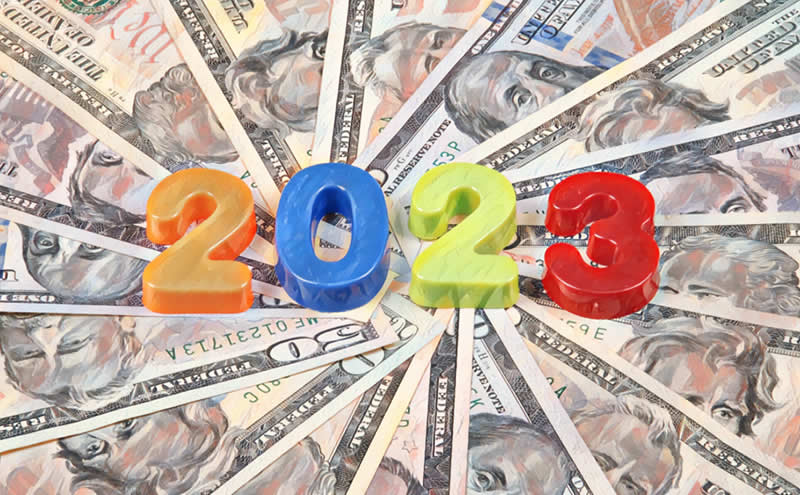 Taiwan Semiconductor Manufacturing Company (NYSE: TSM)
Seriously a chip company? Everyone has a bad taste in their mouths from the performance of chip stocks this year. But wait, TSM isn't quite like NVIDIA ($391.71|-0.40%) or AMD ($117.93|0.06%). Taiwan Semiconductor is the world's largest foundry which means it physically makes the chips that are designed by the likes of NVIDIA and AMD. This year, TSM accounted for 56% of the global market share and saw a 36% year-over-year rise in sales and a 66% year-over-year rise in earnings.
While its largest customer, Apple (NASDAQ: AAPL) is leaving Asia, it is bringing TSM with it. Taiwan Semiconductor will own and operate factories in the United States that are specifically making Apple's M2 chips. TSM's stock is trading at a huge discount at just over 5.6 times sales. This is a nearly $400 billion company that is still seeing nearly triple-digit growth in earnings and also pays out a dividend yield of 2.39%. There is no technology without chips and there is no chip industry without TSM.
Amazon ($125.39|0.91%)
I could have chosen any of the mega-cap tech behemoths but Amazon was the one that fell the most in 2022. I thought I would do a deeper dive into why Amazon struggled so much and a lot of it has to do with decreasing profits due to unprofitable segments. Sounds simple, right? Well, Amazon is trying to evolve into more of a tech company than just an eCommerce business. This is not an easy transition to make and the company is starting to see this. Amazon is just one of a long list of tech companies that are finding ways to reduce costs, especially in this current economic environment.
But for a company that has the dominant cloud services platform in AWS, there is simply too much potential future growth to count Amazon out. The stock is dirt cheap right now. If you think TSM is cheap at 5.6 times sales, then check out Amazon which is trading at just 1.7. Amazon has had a rocky tenure since Andy Jassy took over as CEO, but he was dealt an unfair hand. Give him time and trust in a management team that delivered one of the greatest companies in the history of the world. Now that the stock is trading at 52-week lows and at its lowest sales ratio since 2014, it might be time to consider shares of Amazon. Remember that saying about being greedy when others are fearful?