When Will BYD Surpass Tesla in the Global EV Market?
In terms of vehicle deliveries, one can argue it already has. 
---
Can BYD Overtake Tesla by Next Year?
When it comes to Chinese EV makers, we always talk about which one is going to be the next Tesla ($235.58|-1.36%). Often the big three that trade on the US markets are mentioned: Nio (NYSE:NIO), Li Auto (NASDAQ:LI), or XPeng (NYSE:XPEV). For some reason, we rarely talk about Chinese EV giant BYD (OTC:BYDDY). Is it because it doesn't trade on the US markets? You might be surprised to learn that BYD is now the third largest automaker in the world. No, that's not a typo and that doesn't just say EV maker. It says automaker. BYD surpassed Volkswagen earlier this year and only trails Toyota and Tesla.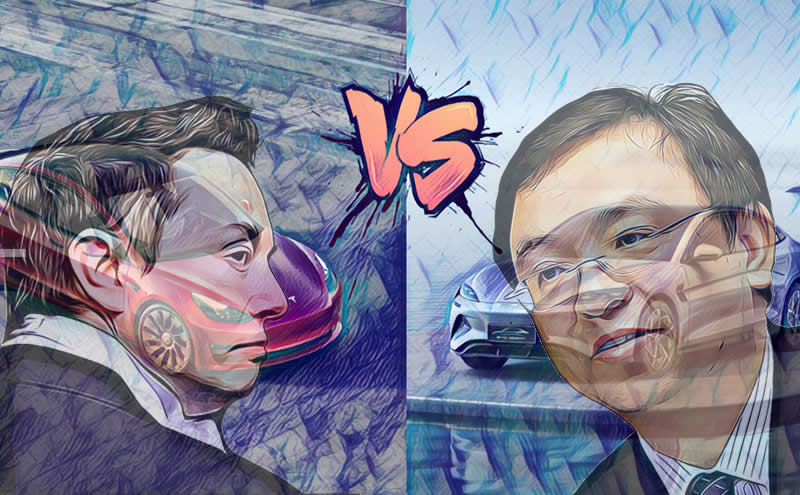 In hindsight, we probably should have seen BYD as a good investment when Warren Buffett bought a 7.73% stake in the company. Although Buffett has recently trimmed his position, it's because his initial investment of $232 million is now worth approximately $7.5 billion. So with Toyota's EV aspirations still a few years away, can BYD surpass Tesla as well? Now if we're talking about market capitalization, it's unlikely BYD will catch Tesla anytime soon. But in terms of vehicle deliveries, one can argue it already has.
BYD vs Tesla Vehicle Deliveries
The argument is nuanced because BYD delivers both electric and non-electric vehicles while Tesla obviously only delivered electric cars. In the first half of this year, BYD delivered 641,350 vehicles compared to Tesla's 564,763 vehicles. Of those 641,350, only 323,519 were fully electric. It's still an incredible feat by BYD, especially considering how much stronger of a global brand Tesla is.
Not only is BYD delivering a ton of cars, but it is also the world's second largest battery maker after recently surpassing LG. It now trails China's CATL which is a major battery supplier to Tesla. BYD also just announced it is building its first factory outside of China in Thailand. With expansions into massive auto markets like Germany and Japan on the horizon. BYD is ramping up its production in a major way.
BYD's Strategy and Why it Will Succeed
Rather than battling against all of the automakers in the world, BYD Is actually working with them in an interesting strategy. The company recently revealed it will begin to supply Tesla with batteries in China, the very battleground that the two companies are competing in. Not only that but BYD is also working with Toyota to establish a mass market EV line that will debut in China over the next couple of years and likely make its way to Japan as well.
But that's not all. BYD Is also working with Nio on another mass market EV line that will sell in China. This could potentially follow both brands into Europe as Nio and BYD continue to expand their reach outside of China. So am I recommending investing in BYD over Tesla? Not exactly. BYD trades on the OTC markets in the US so not everyone has access to the stock. Perhaps what I am trying to say is that the global EV market is growing at a rapid rate and that there are other EV makers aside from Tesla that are making prominent moves in the industry. While I don't think BYD will surpass Tesla's market cap, I do think there is a path for BYD to surpass Tesla as the world's largest EV maker.