What Did We Learn from Tesla's Earnings? Is it a Buy Again?
In terms of earnings, Tesla reported adjusted earnings of $1.19 per share compared to consensus estimates of $1.13 per share.
---
Tesla Tops Wall Street Estimates for the Fourth Quarter
Despite all of the negative headlines that Tesla (NASDAQ: TSLA) CEO Elon Musk has faced over the past few months, the company's earnings call on Wednesday was a reminder of just how powerful the EV maker is. Tesla topped Wall Street estimates yet again and reported record revenue and a stunning forecast for 2023's production estimates.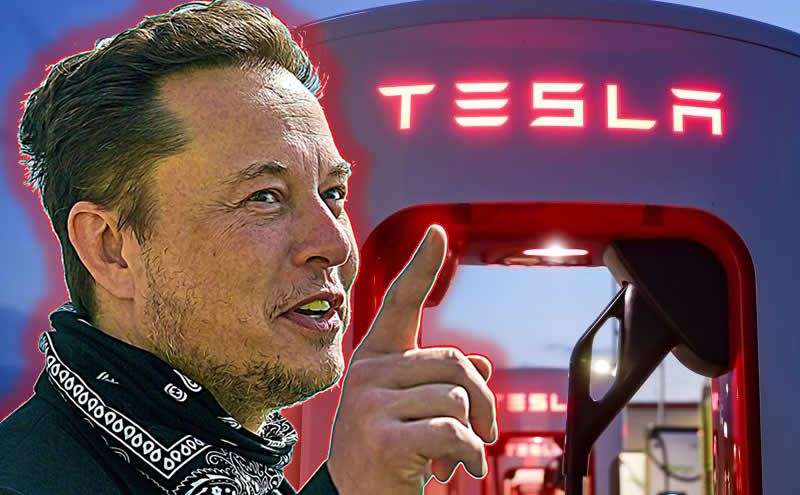 In terms of earnings, Tesla reported adjusted earnings of $1.19 per share compared to consensus estimates of $1.13 per share. Revenue came in at $24.32 billion compared to projections of $24.16 billion for the quarter. Automotive revenue came in 33% higher on a year-over-year basis.
On the negative side, gross margins fell to 25.9%, the lowest level for Tesla over the past five quarters. Operating cash flow fell to $3.28 billion for the quarter. This represented a 36% sequential decline from the third quarter and a 29% decline on a year-over-year basis. Although shares of the stock rose by about 5.5% following the report, these are certainly some red flags that investors should monitor.
Tesla Could Produce 2 Million Cars in 2023
Musk made the proclamation that if there were no supply chain disruptions this year, Tesla could produce 2 million vehicles. The enigmatic CEO feels that there is a demand for 2 million but that 1.8 million might be a more realistic figure. Musk also reiterated that production of the Cybertruck will begin this year, although any meaningful scale will not occur until 2024 at the earliest.
The company also revealed that this January has seen the highest orders for years to date in Tesla's history. Part of this has no doubt been sparked by the recent price drops that Tesla has made around the world. This prompted a comment from long-term Tesla bull Dan Ives of Wedbush that the company is sacrificing margins for delivery volume. Ives was bullish on Tesla, as were analysts at both Bank of America and Citigroup which raised their price targets for the stock.
So What?
Overall, it was a good earnings report from Tesla. The stock had been under immense selling pressure at the end of 2022. It is good to know that Musk's focus on Twitter has not had a negative impact on Tesla. On the surface, earnings and revenue beats are always good and investors will typically reward that.
When you peel back the layers, the drop in gross margin is certainly worrisome. This has long been one of the most attractive things about the company for investors. As prices continue to drop, the margins could slide lower as well. The company seems more invested in pumping out a high number of vehicles rather than increasing its profits.
Am I bullish on Tesla again? Not exactly. I think a part of me will always believe in the company due to how it revolutionized the automobile industry. But I've said it before: Tesla can continue to be a great company and the global leader in electric vehicles, without the stock price growing exponentially. ARK Invest raised its price target to $1,600 by 2025. It's possible, but it is also probably more possible that by 2025, Tesla sees way more competition from other automakers and less pricing power than it has now.