This is How I am Trading Tesla Stock in 2022
So where am I now on Tesla's stock? I think it can still be a core holding in a long-term growth portfolio.
---
Should I Hold Tesla Stock?
Tesla (NASDAQ:TSLA) continues to be the most discussed stock on the market. Part of it has to do with the sex-appeal of the company, while others are enamored with the CEO Elon Musk. Wall Street has its share of bulls and bears for the stock, and to be honest, they all make a compelling case. I've written often about Tesla myself and as an electric vehicle industry bull, I have tended to be favorable towards Tesla in the past.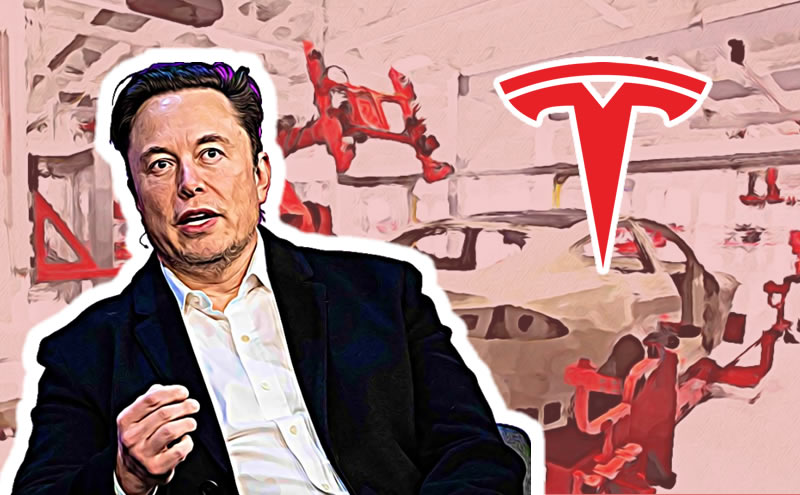 But there seems to be a growing number of headwinds that makes it difficult to guarantee the same gains we've become accustomed to from the stock. Most analysts are already expecting a much lower than expected delivery figure for this quarter. Part of that is due to the shutdown of its Shanghai GigaFactory due to COVID-induced lockdowns by the country. Another part of it is that as Musk recently revealed, the new GigaFactories are struggling to get by. Both are 'money furnaces' as Musk called them, and ongoing global supply chain issues have led to a much lower than expected number of cars being produced. Keep in mind the economics of running a factory. Fixed costs like labor and utilities mean margins are much lower if there is less of the end product being produced.
This has forced Tesla to raise the prices on its vehicles several times this year already. While it is a way for the company to flex its pricing power, it is also pricing out potential customers who simply cannot afford the higher prices. This goes against Tesla's goal of helping the environment through renewable energy usage.
Tesla Stock Forecast for 2022
So with the next quarter expected to be much weaker, analysts have already started to lower their price targets for the stock. Most recently, long-time bull Dan Levy from Credit Suisse lowered his price target from $1,150 to $1,000. Levy pointed to the supply chain issues and shrinking margins as headwinds for its stock.
There are some positives to note from the company as the long-awaited Cybertruck has finally received its final design and production is expected to begin in 2023. There is also the 3 for 1 stock split that is looming on the horizon. Although this isn't exactly a positive catalyst for the company, it is generally accompanied by higher buying pressure, particularly when the stock becomes more affordable for retail investors.
So where am I now on Tesla's stock? I think it can still be a core holding in a long-term growth portfolio. I don't see any EV company unseating its dominance in the US anytime soon, even with companies like Ford (NYSE:F) and Nio (NYSE:NIO) moving in on it. If Tesla begins to lose significant ground in China, then there is cause for concern. As much of the US market it owns, China accounts for nearly 60% off the total global EV market. As Beijing continues to choose to back domestically made EVs, we could see Tesla's influence in the country plateau. As bullish as I am on the company, it just isn't a market environment for growth stocks to thrive. I would hold off on buying shares until after the earnings are reported this quarter at the end of July. I would then look to time the leadup to the stock split vote in August as a bullish catalyst to target. This his how I'm planning on trading Tesla stock this year.