Tesla Investor Day: Is Tesla Stock a Buy After the Event?
This year's Investor Day event was lackluster, to say the least.
---
What Did We Learn from Tesla's Investor Day?
If we looked strictly at the stock's performance, you would probably assume that Tesla (NASDAQ: TSLA) did not deliver much during its recent Investor Day event. Is that true? Yes and no. Tesla's Investor Day actually has a pretty long history of disappointing investors. Part of it is because the company is so closely followed and analyzed that nothing is really a surprise anymore.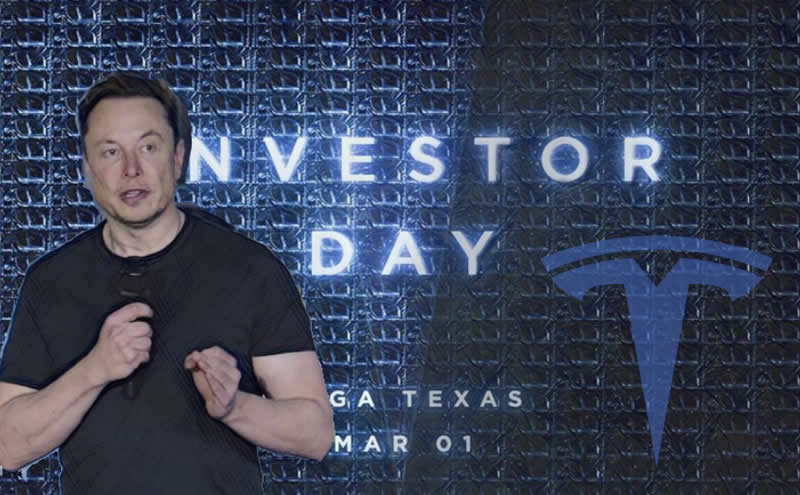 This year's Investor Day event was lackluster, to say the least. Many were expecting the company to release details about its mass-market entry, a vehicle that is expected to be priced at around $25,000 USD. The company did provide some insight on a new vehicle that it anticipates can sell up to 700 million vehicles, but nothing visual or of any substance was provided. Not surprisingly, this led to the stock tumbling the next day.
Tesla did show us that it has two mystery vehicles on the way, at least one of which looks to be filling the mass-market niche that the company so desperately needs. CEO Elon Musk also provided insight into his Masterplan Part 3 although that also failed to garner any excitement from the Tesla community.
Investor Day Wasn't All Bad
The company is clearly thinking about how to approach an entry into the lower-priced market. Musk even alluded to the fact that there are already seven other electric vehicles that are cheaper than the Model 3. Personally, I think it is a positive sign even though we didn't get the details we were looking for on the specifications of the vehicle itself.
Another major announcement from Tesla was the location of its next GigaFactory: Mexico. After last year's opening of the GigaFactories in Berlin and Austin, Tesla is continuing to expand its manufacturing to other markets. While nothing was announced, Tesla has also been looking into adding production facilities in countries like Canada and Japan.
Tesla also announced that its Generation 3 vehicles will be built on a much more affordable platform. Not only does this mean the components of the vehicle but the actual space it takes to produce these vehicles in its factories. Tesla is also looking to build these cars with motors that do not require rare-earth minerals. These factors should all help to grow Tesla's margins and Wedbush analyst Dan Ives is even more bullish on the stock. Ives said after the event that Tesla is operating at a higher level than its competitors.
Is Tesla Stock a Buy?
Is Tesla a buy? I understand if you want to wait for official news and timelines regarding its mass-market vehicle. Remember that Tesla isn't exactly the best company to trust when it comes to timelines. I still think the sell-off in the stock was a knee-jerk reaction. All of the framework for a mass-market vehicle is there aside from an actual announcement. Overall I thought Tesla's Investor Day was fine, but predictably left much to be desired. I haven't let that sway from my long-term conviction in the stock though. This could be a buying opportunity because once Tesla actually does announce its low-priced vehicle, the stock will likely surge well beyond its current levels.