Tesla: Be Greedy When Others Are Fearful?
Earnings per share for the quarter came in right in line at $0.85 per share, while revenues slightly beat expectations at $23.33 billion.
---
Tesla Stock Tumbles Following Q1 Earnings Report
Earlier this week, EV leader Tesla (NASDAQ: TSLA) reported its first-quarter results to Wall Street. While the figures came in as expected, it was some of the underlying numbers that sent the stock crashing down by 9.75% on Thursday to its lowest prices since early January. Tesla is always a battleground for bulls and bears and is the most polarizing stock on the market. So how do I feel after the report? Here are my thoughts.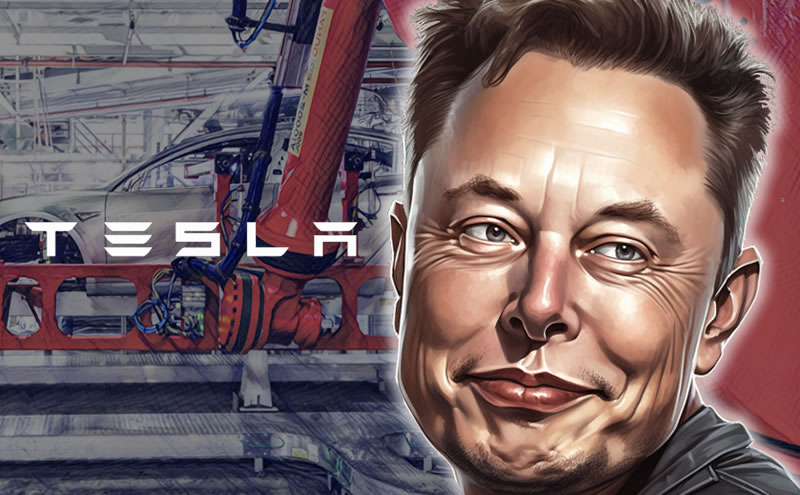 Tesla Meets Wall Street Expectations
Earnings per share for the quarter came in right in line at $0.85 per share, while revenues slightly beat expectations at $23.33 billion. This represents a rise of 24% year-over-year for total revenue and an 18% year-over-year rise in automotive revenues. Tesla Energy saw a nice pop with a 148% rise in revenues compared to last year.
Tesla bears balked at the 24% year-over-year decline in net income from $0.95 per share to $0.73 per share this year. They also pointed to yet another price cut on Tuesday, the day before Tesla's call. It is the sixth such price cut for its vehicles so far in 2023. Investors are understandably concerned about the long-term viability of its industry-leading gross margins. With a looming global recession, many are also speculating that there has been a worldwide decline in demand for high-priced electric vehicles.
CEO Elon Musk provided a brief update on what the rest of the year holds for Tesla. He started by announcing a potential event in the third quarter to kick off Cybertruck deliveries. There was no update on a potential new mass-market model, or the recently released Tesla Semi.
Is Tesla (TSLA) Stock a Buy After the Sell-Off?
If you ask Ark Invest's Cathie Wood, then it is. She released Ark's latest price targets for Tesla which include a base case of $2,000 per share by 2027. The bull case is $2,500 per share, while the bear case is still an impressive $1,400 per share.
Tesla's stock has a history of volatile price action. But for perhaps the first time in its recent hyper-growth story, Tesla looks to be slowing down. Margins are falling and its market share could be in jeopardy as well. Automotive giant Toyota saw its first EV model go on sale in China this week, taking over 5,000 orders on the first day. The company announced two more fully electric models for China that will be launched in 2024.
The gap between Tesla and the rest of the automakers is shrinking by the day. At what point does Tesla's growth story completely stall? One bright spot might be the potential for Tesla's energy segment to continue to grow. But even that seems unlikely for now with consumers cutting back on unnecessary spending.
So is Tesla stock a buy? Right now, I can't say that it will pay to be greedy when others are fearful. That fear is coming from a realization that Tesla's stock is overpriced given the current market environment. While I don't think there is too much downside, the upside is almost certainly capped for the rest of this year. Expect the stock to trade within range for the near future, with limited chances of any parabolic moves in either direction.