Is Twitter Killing Tesla?
Is Tesla Stock a Buy?
---
Tesla Stock Falls by More Than 6% This Week
What is going on with Tesla (NASDAQ: TSLA)? The surprising thing is nothing. Shares of Tesla fell by more than 6% this week and it had nothing to do with the company itself. CEO Elon Musk has been spending all of his time with the shiny new toy that is Twitter. Musk has fired half of the staff and implemented some sweeping new changes during his first week in charge of the platform.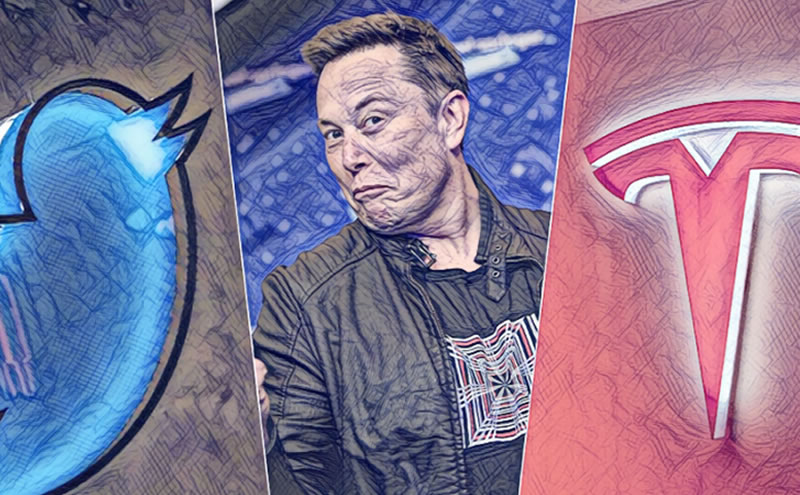 By now, everyone has certainly heard of the $8.00 Verified Twitter accounts that Musk was handing out. Users quickly used these to spread disinformation using parody accounts of celebrities, politicians, and even corporations. As a result, several companies have cut ties with Twitter's ad services, while others might be mulling legal action against the site. Less than a week after the program was implemented, Musk shut it down as Twitter scrambled into damage control.
A Noted Tesla Bull is Finally Out on the Stock
Long-time Tesla bull Dan Ives of Wedbush is finally accepting that Tesla simply is not the same stock it used to be. Ives removed it from his list of Top Stock Picks and cited Musk's acquisition of Twitter as an albatross for the company. It's not a promising comment from one of Musk's strongest supporters on Wall Street.
Tesla shareholders are also likely feeling that the EV maker is now being neglected as Musk tries to save Twitter. In his first call to Twitter's staff, Musk revealed that he had sold more than $4 billion in Tesla stock to finance the acquisition. On top of that, other EV makers continue to make progress in taking market share from the EV leader.
On Friday, Nio (NYSE: NIO) reported its third-quarter earnings which had some impressive figures. While the Chinese EV maker did report a wider-than-expected loss, it also saw a 33% year-over-year rise in revenues and set a record with 31,607 vehicle deliveries during the quarter. While you might be thinking that 31,607 isn't much compared to Tesla, a majority of Nio's deliveries come in the key market of China. This is a market where Tesla is continuing to lose share as Nio and other EV makers like BYD gain favor with Chinese consumers.
Is Tesla Stock a Buy?
Tesla's stock hit a two-year low earlier this week and the company has lost some of the luster that made it such an attractive investment. A few months ago, if you were to tell me that Tesla would be trading at multi-year lows at below $200 per share, I would have been shocked. But now, it's hard to see Tesla regain its glory until the Twitter mayhem has died down. I wouldn't necessarily say that Twitter is killing Tesla, but it is certainly taking a lot of Musk's attention. For the first time in a while, I don't see much upside in Tesla's stock and I share the sentiment of Ives in thinking that the acquisition of Twitter is to the detriment of Tesla and its shareholders.