Is the UAW Strike Bullish for Tesla and Rivian?
What is in Store for Tesla and Rivian Stock?
---
Is the UAW Strike Good for Tesla Stock?
Earlier this week, the United Auto Workers union officially went on strike against the big three automakers in the United States. This includes the closure of plants for Ford (NYSE: F), General Motors (NYSE: GM), and Stellantis. These workers are demanding higher pay, fewer hours per week, and other benefits to improve their agreement. Some believe this dispute could last a while as the two sides continue to negotiate towards a new contract. The last UAW strike was in 2019 and lasted for 40 days.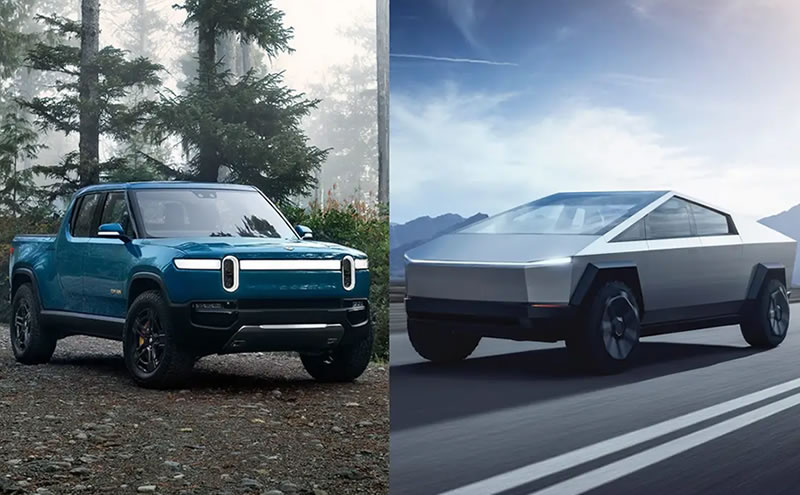 The strike comes as the heated electric vehicle race ramps up with both Ford and GM producing multiple EV models. If the strike continues to go on, it could be a benefit to non-UAV companies like Tesla (NASDAQ: TSLA) and Rivian (NASDAQ: RIVN). Neither of these EV makers' employees is a part of the UAW, so production will continue as normal. Every day that plants are closed for other automakers means more vehicles for both Rivian and Tesla will be hitting the production line.
So will this be a benefit to their stocks? It certainly won't hurt, but it likely won't show up until next quarter's delivery and earnings reports. Tesla has been on a rampage this year lowering the prices of its vehicles around the world. The company seems focused on trying to keep its market share as competition in the EV industry rises. Rivian has also had a good year, increasing its production estimates and finally seeing its long-awaited vehicles hitting the roads.
What is in Store for Tesla and Rivian Stock?
A lot of people have been speculating about which way Tesla is about to move. The stock is always a polarizing one, but the recent technical chart makes it seem like Tesla is about to break higher once again. Let's see how it plays out with the seasonal shift to a market pullback at the end of September.
As for Rivian, I think it has a chance to be a great investment now and we could be smiling a few years from now at the prices today. Why? So far, Rivian has managed to meet demand even though its vehicles come with a high price tag. It seems to be the only EV maker that can come close to the demand that Tesla sees in North America. Further, Rivian's partnership with Amazon (NASDAQ: AMZN) gives the company some nice stability and a partner with very deep pockets.
If you can't tell I'm fairly bullish on these two companies. I think they represent two of the leaders in the EV space and the decision not to be a part of the UAW could be beneficial if the strike goes on for longer than we expect. The one caveat to being bullish: I would wait to see how September plays out. We might be able to grab some shares at even better prices if the market pulls back over the next couple of weeks!