Is Elon Musk Leaving Tesla? What to do With TSLA Stock.
What Happens if Musk Leaves?
---
Is Elon Musk Leaving Tesla (TSLA)?
On Friday, Tesla (NASDAQ: TSLA) bulls were rocked with a rumor that CEO Elon Musk will be stepping down in the near future. The news was sparked by Musk naming a replacement CEO for his social media platform Twitter. Is there any truth to the rumors? Musk himself has yet to comment on the rumour which was believed to be first circulated by the Wall Street Journal.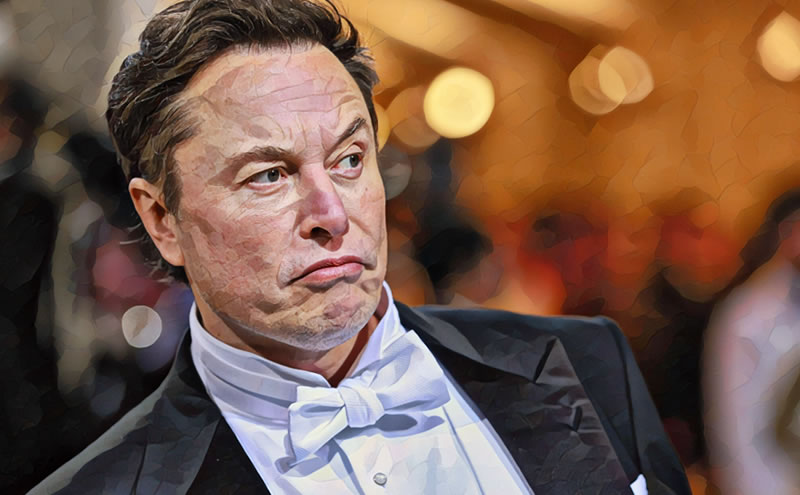 As investors, much of Tesla's aura has relied on Musk's charisma to boost the company's image. Just his presence at Tesla has created a cult following that has translated into an inflated stock price and company valuation. With the stock stalling over the past month or so since its earnings call, one has to wonder if there is a further downside in Tesla's future.
What Happens if Musk Leaves?
For years now Tesla investors have speculated on what would happen to the company if Musk were to vacate his position. Not only does the sale of Tesla's vehicles rely on Musk right now but so too does the price of the stock. On Thursday, after Musk announced he was hiring a CEO replacement at Twitter, the stock's price shot up. Investors believed that Musk would now have more time to focus on growing Tesla.
Musk said he is staying on as the Executive Chairman and CTO of Twitter, so it's not like he is abandoning the project altogether. He has also hinted that bringing back his X app is something he has been thinking about. All of this is to say that Musk isn't exactly focusing only on Tesla now. In fact, he is still working on SpaceX and the Boring Company as well.
Is TSLA Stock a Buy if Musk Leaves?
The first instinct is that Musk leaving would be a negative for Tesla and its stock. But would it? Musk continues to push FSD and provide obtuse promises for delivery growth in the future. Would a new CEO rein in those FSD aspirations and work more with government regulators? This could lead to a more positive view of Tesla from the government which could potentially lead to new subsidies or infrastructure deals.
What we would be missing is the showmanship of Musk and while it isn't quantifiable, it is certainly of value. Musk has a massive following on social media and in the real world and anytime he says something positive about Tesla, the stock rises. It is similar to his influence on DogeCoin and most recently, the Miladys Meme Coin (LADYS).
This seems like it is a sell the rumour event but perhaps now more than ever there is reason to believe there is some truth behind it. Musk seems to be distracted from Tesla right now and perhaps it makes more sense to leave Tesla now that it is an established company. For now, I would hold on Tesla's stock until some more concrete evidence emerges. Musk is a popular figure and there are always going to be rumors surrounding his professional career. Until he confirms it, this is just a rumor and we cannot attribute any truth to it.