Could Tesla Stock Fall Further?
Is Tesla's Stock in Trouble?
---
Elon Musk Needs to Focus
It might seem like a silly thing to say but the Tesla (NASDAQ:TSLA) CEO has been noticeably distracted as of late. Musk first made waves when he announced the now stalled take over of social media platform Twitter (NYSE:TWTR). Since then he has been more active on the platform, with his latest tweets once again revolving around criticizing corporations for only celebrating gay pride month in June. It's a controversial take that Musk seems to have every year, but the man is no stranger to controversy.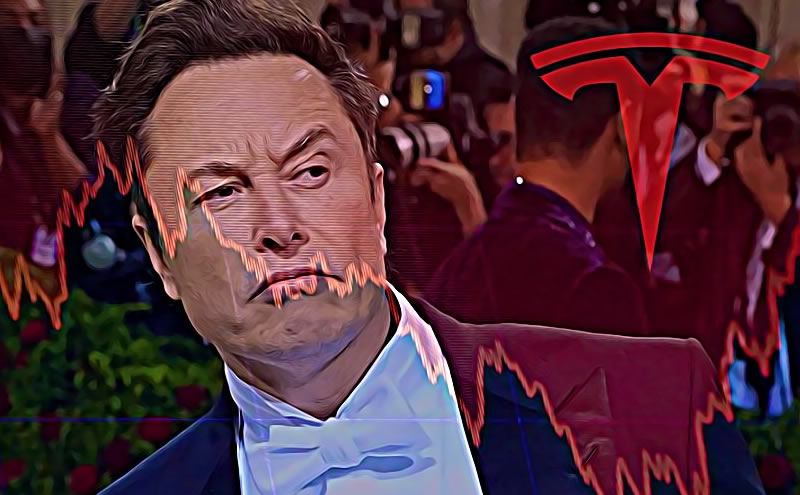 Earlier this week, a couple of emails certainly caught Wall Street's attention. The first was an authoritative and kind of out of touch email to staff about requiring them to report to the office now for at least 40 hours per week. Musk caught some flack for this on social media and was criticized for lacking a forward-thinking environment for potential employees who don't live in the same state as Tesla's offices. But then again, it's not the first time Tesla's work standards have been criticized in the public eye.
Then, an email that caused Tesla's stock to tumble by 9.2% during Friday's session. Musk sent out an email to the entire company stating that 10% of the workforce would be cut due to his "super bad feeling" about the economy. Say what you will about his wording but this is Musk's company so he can do as he wishes. Investors were not impressed and Tesla had one of its worst single sessions in recent memory.
Is Tesla's Stock in Trouble?
I'm certainly an admitted bull on Tesla's stock and have written about buying shares at these discounted prices for months now. But, something doesn't quite sit right with the recent headlines Musk has been making. I still believe in the company and the industry over the long-term but Tesla isn't making many friends in both the US or China, two of the largest EV markets in the world.
Not only that but the competition is indeed coming. You can't argue against mass market models taking a huge chunk of market share from Tesla. The Model 3 is Tesla's current mass market model and it is the world's best selling EV. But sooner or later, companies like Toyota will be entering the market with the reliable brand name and EVs that cost half of what the Model 3 does. In wealthy countries like the US, Tesla should remain in control but in lower socioeconomic markets, cheaper EVs will prevail, at least until Tesla can introduce a cheaper model.
It's troubling, and I get why Tesla investors are selling their shares right now. At the end of the day, if you're a Tesla bull you need to believe in the long-term vision of Musk and hope that he isn't too distracted. I still recommend owning Tesla in your portfolio, that hasn't changed. But until the Twitter deal is resolved and the fallout from the workforce cuts is finished, we might just see Tesla trading sideways for a period of time until the economy is able to stabilize.