Can Elon Musk Please Focus on Tesla?
Musk has long been a fan of Twitter and he owns one of the most popular accounts on the site.
---
Can Elon Musk Please Focus on Tesla?
It's likely the question asked by many a Tesla ($194.76|2.52%) shareholders this week after the enigmatic CEO made an offer to buy the social media platform, Twitter (NYSE:TWTR). The story first broke earlier in the week when Musk bought a 9.2% stake in the company. This then escalated to Musk offering to buy the company outright for $43 billion. Early reports indicate that Twitter will reject the offer, but it was certainly an aggressive move by Musk.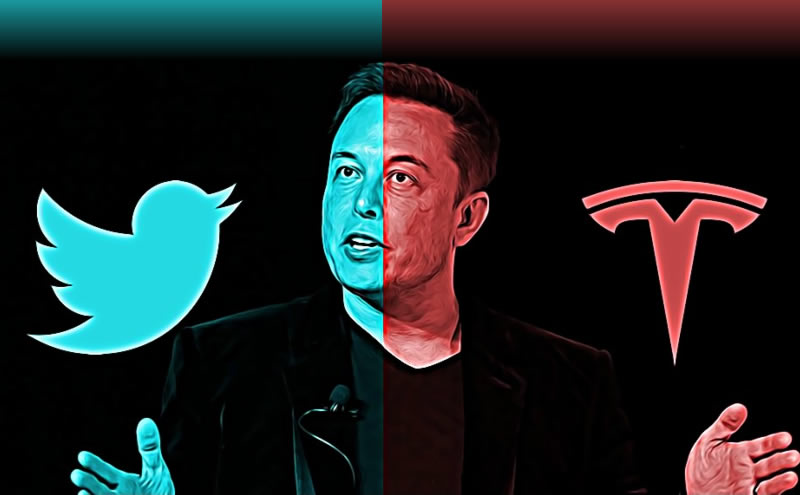 A distracted Musk is nothing new for Tesla shareholders, as he regularly juggles his duties at SpaceX and the Boring Company as well. The potential of adding another major company to his plate was enough to cause a minor sell-off in Tesla's stock. Shares of the EV maker fell more than 5% this week, as investors seemed more confused than anything at Musk's sudden desire to acquire Twitter.
Musk has long been a fan of Twitter and he owns one of the most popular accounts on the site. He has advocated for free speech and stated that he would be very interested in integrating Twitter into Web3.0. The marriage with the platform actually does make sense because of who Musk is. There is always some concern for Tesla shareholders as Musk has stated in the past that he didn't want to be the CEO of any company if he could help it.
Is Musk Getting Bored of Tesla?
Personally, I don't think this is the case. But innovative minds are always looking for new projects, and perhaps the electric vehicle industry is starting to get a little stale for Musk. After opening new Gigafactories in Austin and Berlin this past month, Tesla is now on pace to continue to expand its production capacity into the future. In a way, Tesla has scaled to the point where much of the innovation and technology advancements have already been accomplished.
It isn't surprising that shareholders are more than a little concerned with Musk splitting his attention between so many different companies. Even if the deal for Twitter falls through, it still shows that Musk is actively looking for new projects to take on.
For Tesla, things are still looking up despite pressure from global automakers. Tesla has seen its production and sales slump in China over the past couple of months due to a resurgence of COVID-19 in Shanghai. Still, Tesla is selling well nearly everywhere and with recent news that it is once again taking reservations for its roadster which will begin production in 2023, things are still looking up.
Musk missing out on acquiring Twitter is a net positive for Tesla shareholders. The only question is, whether or not Musk will find a new project when this one passes by. In the midst of writing the next phase of Tesla's Master Plan, Musk made a bold attempt at acquiring a $35 billion company. Let's hope after the dust has settled that Musk can refocus his energy into continuing to lead Tesla into the future.