Buy Tesla Before the Split is Announced
With earnings season just around the corner, I am curious to see how Tesla fares.
---
Musk Buys Stake in Twitter
Well that was unexpected. Earlier this week it was reported that Tesla (NASDAQ:TSLA) CEO Elon Musk bought a 9.2% stake in Twitter (NYSE:TWTR). The move comes on the heels of Musk publicly stating that he wished to start up his own social media platform. Investors who have recently burned through the stock for Donald Trump's social media platform, Truth Social (NASDAQ:DWAC) might be relieved to hear that Musk has decided not to start his own site.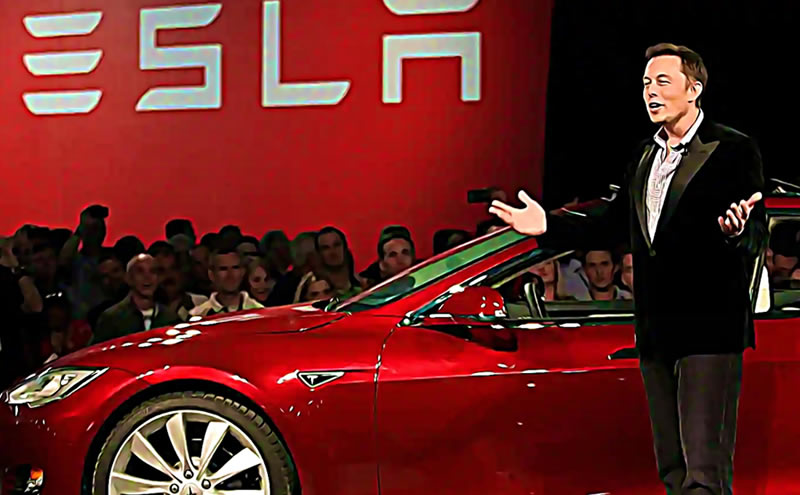 Musk has had a checkered past with his Twitter account, having previously been banned by the SEC for tweeting information that could have an impact on Tesla's stock price. Now, as Twitter's largest single shareholder, Musk also has a seat on the Board of Directors for the company. Musk has always been an advocate for free speech and has previously argued against the control of governments. Notably, Musk argued against vaccine mandates although is pro-vaccine, and also argued against the actions of the Canadian government during the convoy protest earlier this year.
What does this mean for Tesla?
It's a good question for Tesla shareholders. The stock hasn't reacted too favorably to Musk's decision, as shares have fallen by more than 5.0% this week. Musk already has a fairly crowded plate with Tesla, the Boring Company, and SpaceX all under his control. It could very well be that Tesla investors are worried Musk will have less time to go around to his other projects.
To be honest, I don't really think Musk's involvement with Twitter will have much of an impact on Tesla. He is under the same restrictions by the SEC, and although he has spoken about allowing free speech in the past, having an economic stake in the company will likely force him to do what's best for the platform and the stock.
Tesla itself is facing some industry headwinds, as Musk recently tweeted that the company might have to enter the Lithium refining industry to save on costs. Tesla has already raised the prices of its vehicles in both China and the US this year.
Another interesting note is that Tesla and Block (NYSE:SQ) are teaming up to build a zero-emission Bitcoin mining facility. It's an interesting full circle as Musk sort of replaced Twitter co-founder and Block CEO, Jack Dorsey, on Twitter's board. Dorsey felt guilty about the state of the internet and wanted to focus on Bitcoin and the decentralization of the financial industry.
Tesla is doing just fine though after recently opening its Berlin and Austin GigaFactories. In March, electric vehicles made up 26% of Germany's auto sales, something Tesla has been at the center of in the automotive capital of Europe. Lost in all of this is the impending decision on another Tesla stock split. Details have not yet been released, but most analysts believe it will be in the neighbourhood of a 5 to 1 split once again. It would be the second stock split in as many years for Tesla.
How I am Approaching Tesla Stock
With earnings season just around the corner, I am curious to see how Tesla fares. Rising costs from operating two more facilities, as well as the rising cost of materials and chips could begin to weigh on Tesla's bottom line. The pricing power helps for sure, and ultimately, it is just too innovative of a company to not be bullish for. So far, Tesla's domestic competition hasn't been able to muster any sort of challenge. With talks of another interest rate hike in the near future we will likely see more weakness in the markets. Personally, I'd buy as much Tesla as you can at these depressed levels before the stock split is announced.