Are we Bullish or Bearish on Tesla?
Is Tesla Stock a Buy?
---
Tesla Remains an Enigma for Investors
Tesla (NASDAQ:TSLA) shares enjoyed their best five-day performance in months as the EV leader rose by about 10% this past week. The stock is still trading lower by nearly 40% in 2022, so the question remains: are we bullish or bearish on Tesla's stock?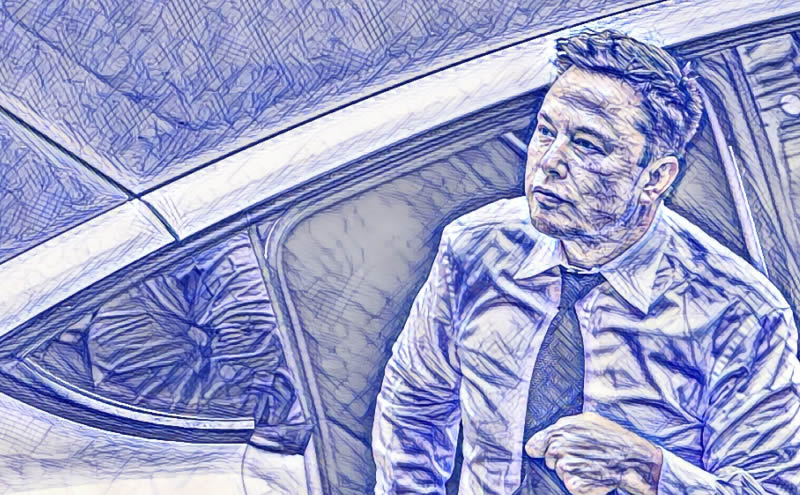 Perhaps no other stock gets as many mixed signals as Tesla does. While Wall Street analysts remain overwhelmingly bullish on the stock, it's also received a number of price target downgrades for 2022. I get it, so far in 2022 we've seen nothing but multiple compression for growth stocks. But I would wager that retail traders look more at price targets than analyst ratings. Which is more appealing? An Overweight rating or a $1,200 price target? One is much more quantifiable than the other.
Tesla continues to dominate the global EV market and recently announced it had delivered its most vehicles ever in China for the month of June. It is also in the process of upgrading its GigaFactories to increase production capacity by the end of this year. Things seem to be rolling for Tesla, and yet, the stock seems to be spinning its tires.
Bullish Catalysts vs. Secular Headwinds
Perhaps most surprising is that Tesla's announcement of a 3 for 1 stock split later this year went relatively underappreciated. Remember last time Tesla announced its split? The stock surged to all-time highs as investors scrambled to increase their stake in the company. We're now learning about the differences between a bull market and a bear market.
The stock split is mostly trivial. As I've written for every stock split this year, each company may have a reason for doing so, but investors should never just buy a stock simply for the split. Tesla wishes to provide more access to the stock for younger, retail investors. Clearly the market is not valuing this split as much as it did back in August of 2020.
Tesla is also burning through cash. Musk referred to the new GigaFactories as money furnaces. While this is a cost of scaling up production and operations, Tesla is sacrificing 10% of its workforce to offset rising costs. It has also raised prices this year and is seriously considering bringing battery production in-house to save on those costs as well.
It's common for investors to think in terms of mutual exclusivity. Tesla is leading the global EV market so therefore its stock must rise. This is somewhat of a fair assumption except that we can also say Tesla is leading the EV market and the stock is still overpriced. Its multiples are getting better, but the stock is still trading at about 12 times trailing sales.
Is Tesla Stock a Buy?
I still lean towards yes. There are so many headwinds working against it right now that it's difficult to not think about the long-term. Supply chain issues, bear market for growth stocks, continued problems with Chinese COVID-lockdowns. All of these are temporary, but are having a direct impact on Tesla's stock right now. On Friday, Musk announced he is pulling out of the deal to acquire Twitter (NYSE:TWTR) and the stock was up 2.3% after hours. If you can ignore the onslaught of other EV makers that are coming for Tesla, it's easy to see why you'd want to buy shares at the current price. The problem for me is that I just don't really see them rising back to recent highs anytime soon. I can envision a small push before the split in August, but until the macro environment gets better, I'll probably be waiting for Tesla to carve out a nice bottom on its charts. I'm still bullish, but I'm also being patient.