Are Elon's Days at Tesla (TSLA) Numbered? What It Means for the Stock
Musk Does Not Want to be CEO of any Company
---
Could Elon Musk Be Looking for a Successor?
The news that Tesla (NASDAQ: TSLA) shareholders have been fearing came to light earlier this week: CEO Elon Musk has a successor in mind. Remember, we should all be taking what Musk says these days with a grain of salt. If you've been following the headlines, Musk is dealing with a staff meltdown at his new company, Twitter. He's lost a lot of developers and engineers after he implemented long and stressful work days.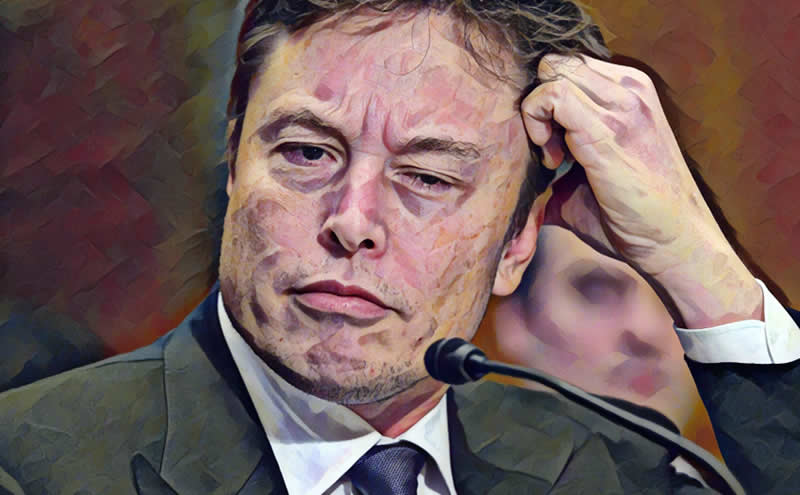 But back to Tesla. In a court hearing at a trial over Musk's 2018 pay package, James Murdoch testified on the record that Musk has identified a successor to the CEO position. You might be wondering who James Murdoch is. He is a board member of Tesla and the son of British billionaire Rupert Murdoch. As an insider at Tesla, we can probably take Murdoch's word as being true to some degree.
No names were revealed and there isn't even really a timeline for where Musk would step down. His recent obsession with Twitter has definitely soured some Tesla investors as they worry about how much time Musk can spend between the two companies, in addition to SpaceX. Shares of Tesla have continued to fall this week following the news.
Musk Does Not Want to be CEO of any Company
Have you heard this before? Musk has said this publicly as well as in court. It's clear Musk would rather be working on the day-to-day product work rather than the administrative tasks that come with being a CEO. At Tesla, Musk says he'd prefer to be Chief Product Officer and at Twitter, he's said he would prefer to be an engineer.
So what can Tesla investors do with this information? The company looks to be at a pivotal point now. For years it was the innovator in an emerging industry. Today, even though Tesla remains the leader, the technology from other automakers is rapidly catching up. Tesla certainly has other avenues to expand its business, most notably through energy infrastructure and robotics.
Tesla Stock Outlook
I'm not ready to call myself a Tesla bear just yet, but it's certainly difficult to be bullish right now. As of the time of this writing, Tesla is sitting at multi-year low prices, and much of the recent selling pressure has been due to Musk's antics at Twitter. All of this while other EV makers continue to make progress with cheaper technology and a more mass market appeal. I've said all along that while luxury vehicles will always be popular in markets like the United States and China, the true test of the global shift to electric vehicles will be in the lower socioeconomic regions.
Am I bearish on Tesla's stock? It's starting to reach levels that are tempting to buy at and sit on for the next five to ten years. One day these sky-high production and material costs will plateau, and Tesla's margins will return to previous levels. The elephant in the room, of course, is Musk. Will fixing Twitter take longer than expected? Will he leave Tesla? Personally, I'll be holding off and waiting until the dust settles.