3 Earnings Reports I'm Watching Next Week
Here are the first three earnings reports I'll be watching next week.
---
It's Earnings Season Again!
Just like that, it's earnings season once again! It always feels like the previous earnings season just ended when the next one begins. I'll be covering some of the more interesting companies each week just as I did last quarter. These aren't necessarily stocks I am invested in, but companies that I think could have impacts on the market and their respective industries. Without further ado, here are the first three earnings reports I'll be watching next week.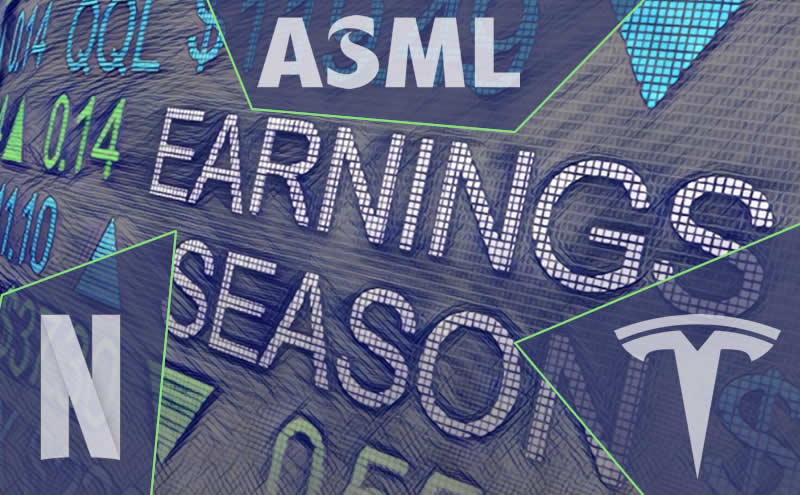 Tesla ($217.61|1.70%)
Me and every other investor in the world right? Tesla finds itself in an interesting position as the stock made a new 52-week low this past week. Shares have been on the decline ever since CEO Elon Musk renewed his interest in acquiring Twitter (NYSE: TWTR). They are now down 50% from their all-time high prices and are stuck in a downward trend. When Tesla reports earnings next week it will do so in a vulnerable state which is rare for the company. Tesla missed third-quarter deliveries and production levels, and investors will be wondering how this will affect its bottom line. I'll have my eye on Tesla's earnings because it usually sets the bar for the EV industry. If numbers come in lower than expected we could see Tesla's stock drop well below its current prices.
Netflix ($403.54|0.77%)
I have been curious to see how Netflix would respond to its massive subscriber loss a quarter ago. To its credit, it has developed an ad-supported subscription tier that will only cost users $6.99 per month. This plan is set to launch next month in November and is nearly a third cheaper than the standard subscription tier. It remains to be seen how many customers will put up with ads for the cheaper rate. One of the best qualities of streaming platforms is that there are no ads. Still, it is a significant saving and as Netflix expands into lower socioeconomic markets, a cheaper, ad-supported plan could help it gain more customers. I know these figures likely won't have any impact until next quarter, but I'll be listening to see what Netflix provides for guidance with its new tiered system in place.
ASML Holding NV (NASDAQ:ASML)
ASML is a company I've written about in the past. It's one that flies beneath the radar in the United States, despite owning a near monopoly on the machinery that produces chips and chip components. The chip industry has been hit by the looming recession as we saw ASML's largest customer Taiwan Semiconductor Manufacturing (NYSE: TSM) cut its capital spending by 10% for the rest of the year. Coupled with the recent restrictions on chip exports to China from the United States, you could definitely say that the industry has seen better days. Like with Netflix, I'll be watching for ASML's revised guidance given the recent announcement from TSMC. I believe the chip sector could be seeing its own bear market in the short-term, and ASML is at the top of my list of stocks I would love to add to my portfolio if we see a noticeable sell-off.