2 of My Favorite Stocks I've Turned Bearish On
The summer rally looks to be a bear market rally after all. Does that mean I'm turning into a bear?
---
Is it Time to be Bearish?
It's a question every investor is probably asking themselves right now. Following the Fed's message at the Jackson Hole Symposium, it doesn't look like interest rates are coming down anytime soon. In fact, other Fed members mentioned that they will continue to rise into 2023 before any sort of reversal takes place.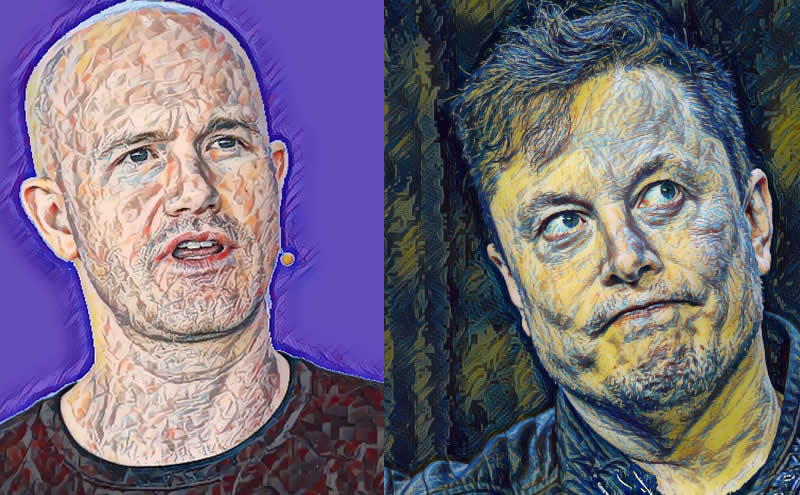 The summer rally looks to be a bear market rally after all. Does that mean I'm turning into a bear? Just because winter is coming, it doesn't mean the bears are going into hibernation this year. Personally, I'm laying low right now. I'm not bearish per se as I still believe the bottom is in for this bear market. I don't think we'll take out the lows from earlier this year, although I don't think we'll be back into a bull market overnight either.
With that being said, it's time to be realistic on some stocks. We have to realize that some stocks simply will never return to their price levels from the previous bull run. I know I usually write about being bullish, but let's talk about two stocks that I have turned bearish on for the rest of the year.
Coinbase ($141.09|5.48%)
This one's pretty easy to figure out. I used to think Coinbase had everything figured out. It is the largest US-based crypto exchange in the world and trails only Binance in terms of trading volume. But somewhere along the road Coinbase lost its way. The NFT Marketplace was a complete bust and is already being outperformed by the new GameStop (NYSE:GME) marketplace. It's like the company has failed at executing on any sort of new innovation. Combine this with the fact that the crypto winter looks like it could be a long one, at least for as long as this macroeconomic environment remains in this state. I used to be a Coinbase bull, but management has really let me down and it just seems like the crypto industry is in a state of flux. Count me out on Coinbase even at these depressed prices.
Tesla ($235.58|-1.36%)
I know, I know. Note that I said the rest of 2022. My long–term investment thesis for Tesla hasn't really changed. Unfortunately for the company, I just don't really see much upside in the near future. As CEO Elon Musk continues to be distracted by the Twitter (NYSE:TWTR) fiasco, Tesla's competitors are moving in on the industry. Toyota recently announced a $5.6 billion investment in batteries in the US and Japan, while BYD continues to outperform Tesla in terms of sales in the most important EV market in the world. The new GigaFactories seem to be helping with production, but they are also burning through cash. I love Tesla for the future, but until things improve in China, and it can show that it can hold off legacy automakers, particularly Toyota, I just don't think Tesla is going to provide the returns that we have been used to over the past couple of years. Not even a 3 for 1 stock split could get investors excited for the stock. Tesla will recover and thrive, but when that will be is anybody's guess right now.