SoFi Has its Bank Charter: Is it a Buy?
SoFi received approval for its bank charter which will allow the company to act as a bank.
---
Why Did SoFi Soar This Week?
Well, kind of. The ongoing tech sell off has affected SoFi (NASDAQ:SOFI) as well even amidst the biggest news in the history of the company. Shares of SoFi finished the week higher by 7.01%, which is much better than the 6.4% the NASDAQ index lost over that same time period. So what happened that sent SoFi almost, but not quite, to the moon?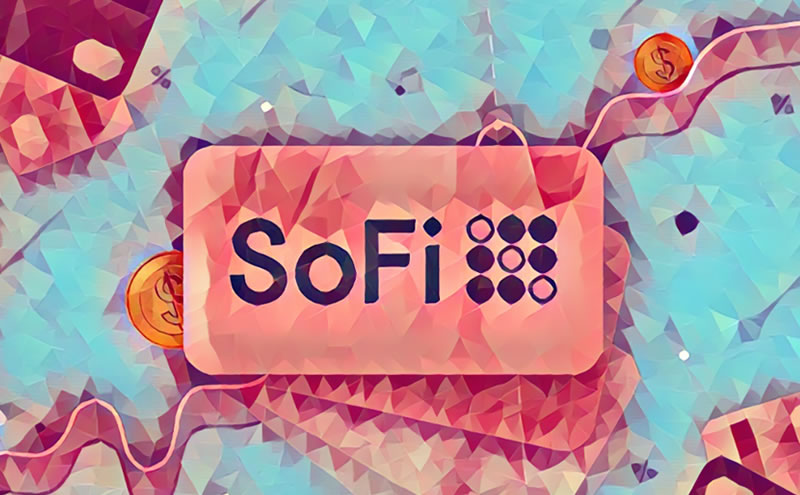 At long last, SoFi received approval for its bank charter which will allow the company to act and open locations that quite literally serve as a bank. Before, SoFi was strictly a fintech company, but with the bank charter it will be able to lend money at a much cheaper rate, as well as provide additional financial services that it couldn't as a website. Analysts anticipate that with the charter, SoFi's quarterly revenues could increase by 40% per quarter through 2023. That is a significant bump in change for the financial services brand.
Is SoFi a buy now?
Even before the bank charter, the stock had been beaten down this year. Since its SPAC reverse merger last year, shares are down about 36%, which is right in line with how most post-SPAC companies are performing these days. One factor that is often forgotten about SoFi is that it owns the Galileo financial services platform. This is a digital software that other brands and companies can use to bring fintech solutions to their company. These solutions can include things like payment services, investing, and like SoFi, lending programs.
But so what? Last year Block (NYSE:SQ) received its bank charter and the stock is down dramatically over that time. But is that due to the fundamental operations of the company or is it because of the selloff in growth names as high flying valuations continue to get hammered? Judging by the company and its business, I'm going to say it's the latter and not the former. In fact, given the depressed prices of Block in recent weeks, I would say it is nearing value-add territory for your portfolio. The long-term benefits of the bank charter will show in both Block and SoFi's bottom lines, and is not going to be an overnight improvement.
SoFi Stock Outlook for 2022
It's very difficult to say right now given the current market environment. SoFi has shown some relative strength compared to other companies like Block. This year, shares of SoFi have only fallen by 11.42%, while Block has dropped by 28%. Another factor to consider is that SoFi remains popular amongst Reddit investors on subreddits like r/WallStreetBets. This can have both positive and negative impacts on the stock, as added volatility can send the price soaring in one direction or the other.
We probably will not see the immediate impact of the bank charter on SoFi's stock price in the first half of 2022. Let the company figure things out, and as I am doing, let this current downtrend play out as well. We're closer to finding a bottom in this market than we think, so if you like SoFi's stock price now, and you should, it might be time to start adding some to your portfolio.