3 More Earnings to Focus On Next Week
Here are actually a few major companies that will be reporting next week.
---
Nearing the End of Earnings Season
This has been a fun exercise: each week I preview three earnings reports for what I believe to be pivotal companies in the market. Not only am I interested in what these companies have to report, but I think the results can have a direct impact on the market. While it seems like we're nearing the end of the second quarter earnings season, there are actually quite a few major companies that will be reporting next week.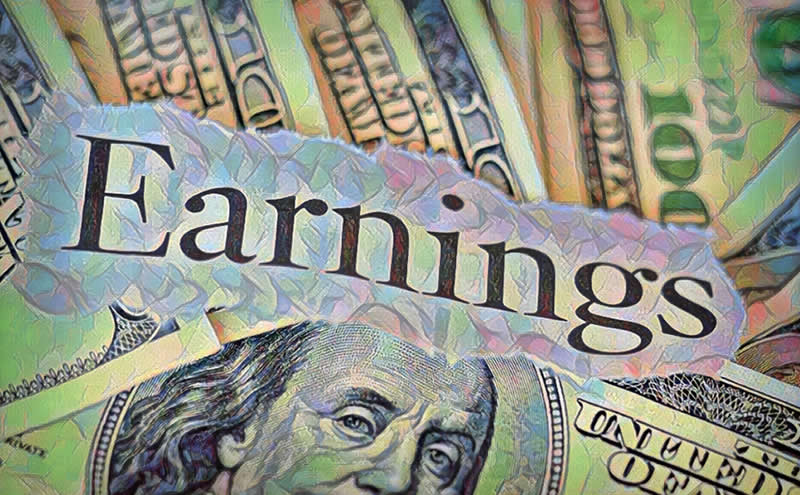 Last week I previewed the retail companies like WalMart (NYSE:WMT) and Home Depot (NYSE:HD). These companies are always bellwether stocks and provide a broader view of the strength of consumer spending and the economy in general. For next week, I shift back to some growth names and a key semiconductor player that already released some preliminary earnings figures. Here are the three earnings reports I am watching next week.
NVIDIA (NASDAQ:NVDA)
A company I believe belongs in the discussion of the mega-cap tech stocks. NVIDIA pre-released some earnings figures a couple of weeks ago and saw a pretty steep drop. Revenue guidance came in well below expectations as the company cited a slowing demand for its gaming GPUs. Investors will be hoping that NVIDIA behaves like WalMart, which dumped on preliminary figures and then jumped higher on future guidance. But I'll be watching for a trend amongst semiconductor companies this quarter. Stocks like Intel (NASDAQ:INTC) and Qualcomm (NASDAQ:QCOM) showed the chip sector slowing, investors will be wondering if NVIDIA continues this trend or if it bucks it like AMD ($83.68|-2.80%) did. The preliminary numbers aren't promising, and we could see the struggles of the chip sector extend through an earnings miss by NVIDIA.
Nio (NYSE:NIO)
Those who have read my articles on this site will know that I have long been a Nio bull. There are a lot of headwinds right now for Chinese EV makers, and it has been a struggle so far this year to maintain production numbers. After Li Auto (NASDAQ:LI) provided lower guidance for the next quarter it will be interesting to see how both Nio and XPeng (NYSE:XPEV) react when they report next week. Nio has continued its expansion into Europe and earlier this week a report came out on a US-launch in 2025. Will Nio suffer from the same domestic headwinds as Li, or will it prove that it is a global brand that is beginning to separate itself from the pack.
Snowflake (NYSE:SNOW)
I was going to choose Zoom (NASDAQ:ZM) as my last stock but I am actually more curious as to how Snowflake will do. The stock is down by more than 50% this year and cloud stocks have seen their multiples hammered. Snow recently saw another analyst downgrade from UBS to a Neutral rating although the price target was raised to $175. It seems like nobody knows what to do with Snowflake: it is still trading at a trailing twelve month price to sales multiple of nearly 40, although that has come down since the stock ballooned up to $400 last year. Still, it just doesn't seem like the environment for Snow to pop after earnings, especially when analysts have noted a decrease in both Snowflake and its customer's spending this quarter. I would love to own Snowflake for the long-term, but it is still a bit expensive for my taste.